A guide to making parenting arrangements in a divorce.
22-02-2018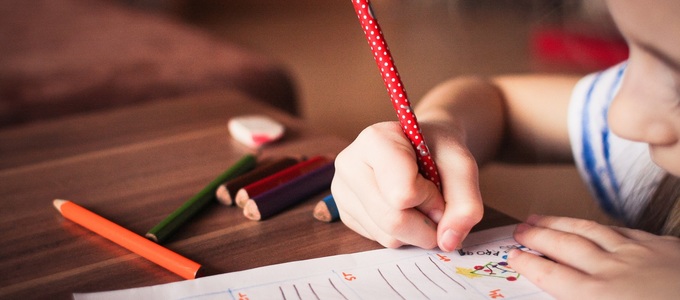 Putting the Children First in a Divorce.
At Lawson-West we understand the sensitive nature of divorce and separation, especially when children are involved. Despite a divorce ultimately being between two people, we believe where children are involved they must come first.
Depending on the age of the child, their awareness of the situation and understanding of the outcome is going to vary massively. Trying to get your own head around what is happening might seem difficult enough, but you must remember the children are equally affected by what is going on too and you need to put their needs first.
The way one child will deal with a divorce will differ from another, nobody knows how anyone will react. Therefore, you need to approach the situation sympathetically, some might be very open and want to ask lots of questions, whilst others will want to deal with it very privately and not talk about it at all.
Making Parenting Arrangements
Whether you are considering a divorce or are already in the process of a divorce, when making the parenting arrangements, it's important that the children maintain a healthy relationship with both parents if it is safe and, in the children's, best interest. There are no hard and fast rules, but the following guidelines may help you to create a working relationship that is in the best interests of the children.
The quality of the time a parent spends with a child, and the level of stability in a child's life are important factors.
Teens often need a more flexible arrangement to allow for their social life. A teen will want to keep life as normal as possible outside of the separation.
Encourage your child to communicate with both parents, regardless of how much time they spend with your ex-partner. While you may not want to have a relationship with your child's parent, it's natural for your child to want to have a relationship with them if possible.
Don't forget to ask your children what they want – they will have their own ideas about how they want to spend their time and when. By involving your children in the process, you are more likely to reach a conclusion that works best for everyone.
Once the above factors have been considered, if parents can agree child care arrangements between themselves through a parenting plan or with the assistance of mediation or collaborative law, there will normally be no need for a court order. Sometimes – if it is simply not possible to agree what should happen for the children – there may be no alternative but to ask a judge to decide and help sort things out.
This may not sound ideal but when it comes to the best interests of the children, and there is no other way to resolve childcare arrangements this is the solution. You don't want your children to be stuck in the middle, they should come first remember.
At Lawson-West our team of professional Family Solicitors have a huge amount of knowledge and expertise in this field and can support you in finding the best solution for you and your children. We understand the complexities of divorce and will provide you with the necessary support you need to help you through this difficult life event. Call us today on 0116 212 1000 and arrange an appointment with one of our family solicitors, they can meet you at a time and place to suit you.
View all