The Will is not as expected, what can I do?
26-07-2022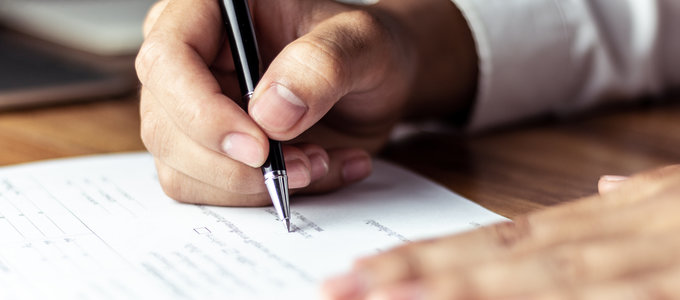 A loved one has passed away, and to make matters worse, their Will is not what you expected. Whilst this could be for a variety of reasons, it's an issue you want to resolve.
Little or No Provision in the Will
If you have concerns about not being included in a Will, or you're not happy with the amount you've been left, the first thing to consider is whether you fall into one of the following categories?
The spouse or civil partner of the deceased;

a former spouse or former civil partner of the deceased, but not one who has formed a subsequent marriage or civil partnership;

someone who has for at least 2 years prior to the death of the loved one have lived together as husband and wife or civil partner;

a child of the deceased;

any person (not being a child of the deceased) who was treated by the deceased as a child of the family;

any person who immediately before the death of the deceased was being maintained, either wholly or partly, by the deceased.
If you do fit into one of these categories, then you can potentially bring a claim under the Inheritance (Provision for Family and Dependants) Act 1975. There are various circumstances and considerations the Court will take into account, including your financial reliance on the deceased, and it is best to take advice on this as soon as possible.
There is a timeframe of 6 months from the date of the Grant of Probate/Letters of Administration to bring a claim, therefore if you are considering a claim, time is certainly of the essence.
Validity of the Will
Whether you fall within any of the above categories or not, you may have concerns surrounding the validity of the Will. Whilst validity can be questioned for a variety of reasons, the two most common are where the deceased may not have had the requisite capacity to make a Will, or where the deceased has been unduly influenced into making a Will.
As solicitors, there are a number of different avenues we will take to investigate the position. These avenues may include obtaining the deceased's medical notes, records or raising direct queries with those who drafted the Will.
Whilst the 6 month deadline does not apply to claims concerning validity, it is best to consider any claim as soon as possible, as should the estate be distributed in accordance with a potentially invalid Will, it could make the situation far more complicated.
If you are looking for advice on any potential claim, or simply wish to seek assistance as to the initial steps, please contact our Dispute Resolution Team here at Lawson West Solicitors. Contact Us.
View all