Endometriosis in the Workplace - the plight of sufferers
05-03-2021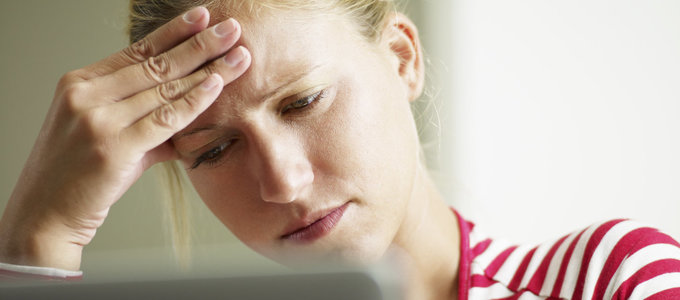 Endometriosis
Endometriosis is a condition which affects 1.5 million women in the UK. Endometriosis was once a condition no one at all knew of despite it affecting so many women. Whilst it is a condition more people may have heard of than 10 years ago, rather shockingly, it is still something that is not recognised or supported in the workplace as much as it should be.
Endometriosis Diagnosis
For most, if not all suffers, it is tough enough to have to battle against the medical professionals in order to obtain a diagnosis. So many people are either wrongly diagnosed or have to wait an excruciating period of time before they are lucky enough to be diagnosed. In pretty much all cases, such a diagnosis means many, many months or years of pain and suffering through the condition itself and the diagnosis process.
The condition is one which is simply not supported in the workplace especially as it is an 'unseen condition' preventing employers from acknowledging the suffering and looking to offer support or dispensation to those suffering. I believe that there are a lot of employers who still think that it is 'women complaining' rather than acknowledging the sheer debilitating condition that it is.
In my experience, women are made to justify why they are unwell as visually their employer cannot see any deficiency. Most suffers are treated at times like they are 'swinging the lead' or 'a hypochondriac' rather than with the respect that they truly deserve.
What is Endometriosis?
Endometriosis affects 1.5 million women in the UK
Endometriosis occurs when the lining of the uterus is found in other parts of the body such as the fallopian tubes, and in/around the bowel and bladder. The lining sticks and attaches itself to other organs, growing like weeds in a garden.
Endometriosis is a complex, reoccurring and extremely debilitating condition which causes chronic pain to those who suffer. Women who suffer with the condition find that it can affect most, if not all, aspects of their life. Most, if not all, women who are suffering find that during a period of flare up, they are prevented from undertaking most everyday activities. Not all of the effects are widely shared. Most people not familiar with the condition believe it is connected to heavy bleeding, once a month. Wrong! The condition affects those suffering in so many ways: a swollen tummy, flank pain, excruciating cramps, bowel discomfort, headaches, bone and joint pain, back pain, chronic fatigue, inflammation, pain when urinating, fertility problems, dizziness and fainting to mention some of the difficulties faced.
No Cure on the Horizon for Endometriosis
To date, despite so many women in the UK suffering with the condition, medical professionals are currently unable to offer any cure. Medical professionals are uncertain as to how an individual develops the condition and are uncertain of the full symptoms and side effects, as many women have noted many reoccurring side effects that cannot as yet be fully connected to Endometriosis. Sadly, as a result most women go undiagnosed for a very long time, with the average time being as long as 7.5 – 10 years.
These statistics are terrible. All of those people suffering for such a long time with no cure at the end.
Needless to say that such an impact on a woman's life will lead to a significant impact on their ability to work, in particular, full-time.
Most women go undiagnosed for a very long time with the average time being as long as 7.5 to 10 years
What relief is available?
As stated above, at this time there is no current cure for this condition. There are some possibilities in terms of respite which can offer some long or mid-term relief. Possible relief for this condition can be:
Painkillers

Contraception, which may be The Pill, Injections, Coil etc.

Hormone balancing medication, which may be in the form of injections, oral or patches

Surgery to slow down the endometriosis growth

A hysterectomy (however this is not a proven method of relieving symptoms with many women still suffering afterwards with the condition)

Workplace Rights – what are they?
Under the Equality Act 2010 a person is disabled if he or she has a physical or mental impairment and the impairment has a substantial and long term adverse effect on his or her ability to carry out normal day-to-day activities.
At this time, endometriosis is not defined as a Disability within the Equality Act 2010 (this is reserved only for three conditions: HIV, Cancer and MS). However, considering the wide scope of the definition, it certainly allows for suffers to argue protection when they satisfy the criteria. As highlighted above, for most women suffering from the condition, it is very debilitating and causes their everyday life to be affected. In this situation, it is possible to argue that they are disabled for the purposes of Section 6 Equality Act 2010.
Legally, employees with disabilities should not be treated less favourably than non-disabled persons. This may mean giving allowances for time off, providing light duties during episodes of pain and adjustments to their workload. If a person is treated less favourably and/or an employer fails to put into place 'reasonable adjustments', individuals may be able to present claims of discrimination.
In addition, an employee should not be treated unfavourably as a matter that arises in consequence of their disability. For example, if you are disciplined for not being able to perform due to poor concentration during episodes of pain, or you are disciplined and ultimately dismissed for your absences which were only as a consequence of your disability, then you may be able to seek recourse for disability discrimination in an Employment Tribunal.
What should you do next?
If you suffer with Endometriosis and have been badly treated at work, or know someone who has, please contact us to have an initial, free no obligation conversation. We have helped several women facing similar problems and can provide useful information in a helpful and supportive way and it will be from someone who has real experience of the condition.
Other Endometriosis articles:
Useful links:
The Endometriosis Friendly Employer Scheme - Endometriosis-uk.org
Endometriosis: Overview, Condition, Treatment - NHS
View all