Sex Discrimination at Commerzbank
30-10-2018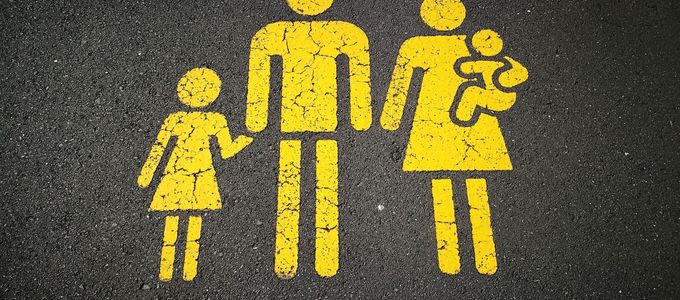 Senior Banker whose job was marginalised whilst on Maternity leave wins tribunal.
A senior banker at Commerzbank's London markets has won a case that claimed sex discrimination, maternity discrimination and harassment at London Central Employment Tribunal.
The employee, Jagruti Rajput, who had joined Commerzbank's compliance team in November 2012 has sued her employer for discrimination on a number of counts having been passed over for promotion and having her job marginalised whilst on maternity leave.
Ms Rajput had joined the compliance team at the German bank's London office as senior compliance advisor in November 2012. In December 2013, a documented appraisal showed a largely positive report on her performance. She was promoted to deputy to the head of market compliance in May 2014.
Seven months into the role, at her 2014 annual appraisal, a talent rating was completed, identifying the banker as a potential successor to her line manager, head of market compliance, within two years. Her development point was within exposure to project management only.
In June the following year, the role of head of market compliance was advertised. Ms. Rajput was interviewed along with a number of external candidates. It was decided by the interviewing panel that an external candidate may be a better fit for the role as the team in which Ms. Rajput worked had, by that time, become what was reported as 'toxic.' Despite concerns over team dynamics, Ms. Rajput was taken to second interview stage in October 2015, shortly before she announced her pregnancy in November 2015. One month later, the external candidate was offered the position of head of market compliance.
In preparation for maternity leave, a deployment plan was created with a member of the team due to cover Ms. Rajput's duties. Ms. Rajput gave birth in March 2016. Whilst on maternity leave, the duties of the deputy to the head of market compliance role were not covered by the person expected to do so in the planning documents, but by a direct report of Ms. Rajput.
In May 2016, Ms Rajput contacted her employer to arrange attendance at a quarterly meeting. She was 'strongly discouraged' from attending the meeting. In June 2016 she began to discuss her return to work with a date planned for August 2016. When Ms. Rajput expected to receive a formal handover in August 2016, none took place and her direct report continued to work within the role she had been covering with the direct report no longer seeming to be as such in the organisational structure.
In September 2016, a talent rating was repeated, with the same result that Ms. Rajput would be a potential successor to the head of market compliance. However, the time frame had moved to two-three years, despite her return from maternity just a month before and the assessment of being ready in two years, two years prior to the latest talent rating. Ms. Rajput brought forward to her line manager a feeling of her position having been 'eroded' in November 2016 and in February 2017 she raised a feeling of being 'marginalised' to the head of market compliance.
The tribunal judged that much of Ms. Rajput's role was covered by her direct report team member whilst she was on maternity leave and that the German bank had 'no real intention' of the direct report giving duties back to Ms. Rajput upon her return to work post maternity leave. The tribunal deemed that Ms. Rajput had not been fairly considered for promotion in 2015, deeming her and another female employee's attitudes as 'divisive' although if the situation had involved two male employees, the same assessment of their attitudes would not have been given.
Regarding the discouragement from attending a meeting as a keeping in touch day, the tribunal found the actions of the bank to be maternity discrimination based upon the assumptions of a male employee as to what a woman should and should not be doing whilst on maternity leave.
A Commerzbank spokesman stated that they would seek to appeal the court hearing.
How can Lawson-West Solicitors help?
Lawson-West are able to advise both employers and employees on points regarding gender related assumptions, including those around appraisal, promotion and recruitment. It is vital in all situations regarding the management of people to evidence non-discriminatory decisions and the criteria upon which these decisions are made. Written records of decisions, criteria, assessment and review processes must be held as written documentation- even where a decision is an internal one. For advice and support, or for further information for managers or employees, please contact Vaishalli Thakerar, Head of Employment law on 0116 212 1059 or email vthackerar@lawson-west.co.uk for a no-obligation consultation.
View all