Removal of tribunal fees: what does this mean for employers?
25-10-2017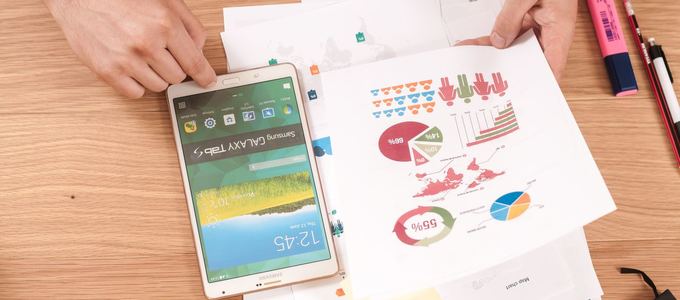 The Supreme Court decision on 26th July 2017 declared Employment Tribunal and Employment Appeal Tribunal fees unlawful and abolished them with immediate effect but what does this mean practically for employers?
Abolition of tribunal fees:
Firstly, businesses should consider an audit of their employee records to identify possible "high-risk" dismissals when the fees were payable.
Businesses should also assess the potential numbers of historic claims that could now be brought by ex-employees, and whether those are claims that were referred to the ACAS Early Conciliation scheme, or not. If they were, these claims are more likely to now be revived and employers should consider how strong a position they would be in to defend such claims, should they materialise.
Out of time claims:
Currently, we still do not know the Government's stance in relation to those Claimants who were deterred from bringing a claim or lodging an appeal due to fees between July 2013 and July 2017. It is unclear whether they may be allowed to submit a claim out of time but it is anticipated that they will. Should that be the case, significant numbers of claims may be brought long after the event; therefore, employers should take preparatory steps now.
Until we have a test case or guidance from the higher courts on the issue, claims will be considered on a case-by-case basis, and the financial circumstances of each individual Claimant will need to be considered by a tribunal when deciding whether they will be allowed to submit their claim now.
Recovering fees
Another practical step for employers will be to recover sums owed to them. It anticipated that those Respondents who were ordered to repay fees to a Claimant (and did so) will be eligible to be reimbursed for those Employment Tribunal and Employment Appeal Tribunal fees, just as Claimants from November 2017 onwards.
In some cases, employers will have paid other fees themselves, such as fees for judicial mediation, and these too are anticipated to be recoverable. To prepare, employers should calculate the value of sums subject to reimbursement. Having done that, they should identify an individual or department with responsibility for tracking developments and dealing with any applications for reimbursement.
Increased training:
Employers now need to consider whether staff need additional training in dealing with tribunal claims, particularly if their exposure to them has been limited because of the vastly reduced numbers of claims seen over the last few years. They should also consider their insurance policies and see what cover they currently have in relation to tribunal litigation, both for costs and awards made, as this may need to be reviewed.
Finally, for many claims, Early Conciliation via ACAS is compulsory and employers may need to reconsider their approach to this. It may pay to be more receptive to the idea of Early Conciliation, as potential Claimants are now inevitably more likely to issue claims if conciliation is unsuccessful.
Moving forward, a Claimant may be less inclined to settle at the Early Conciliation stage whereas previously they may not have gone on to submit claims in any event due to having to pay a fee. Respondents, on the other hand, are now likely to have more to gain by engaging in conciliation in circumstances when previously, when fees were payable, they may not have done.
If you are an employer and have any questions relating to the issues raised above or are looking for experts to deal with applications for reimbursement of paid tribunal fees then we can assist you, please register your interest using a 'Contact Us' form and explaining your situation or alternatively call a member of the expert team on 0116 212 1000 / 01858 445 480.
View all