Festive Fun or HR Havoc? An employer's guide to Christmas in the workplace
03-12-2018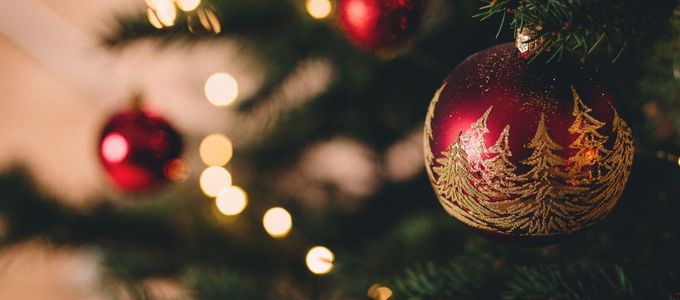 The countdown to Christmas is in full swing and the excitement is mounting both at home and at work. For most, Christmas means a few days off from work celebrating with friends and family but for the employer this can be a logistical nightmare with cover to organise, parties to prepare for and a workplace to keep happy.
There is plenty to consider with regards to Christmas in the workplace and we hope the following guide will help employers navigate various components associated with this time of year. Christmas is a time for celebrating, don't let a legal matter spoil the fun.
Absences over Christmas– planned and unplanned
Most workplaces close on Christmas Day and New Year's Day, some will close on Christmas Eve and Boxing Day too, whilst others will close for the duration of the Christmas period. Some employer's will ask their employees to save their holiday entitlement to cover this time whilst others will not. As an employer it is important to make your policy relating to time off over Christmas clear and concise and circulate this information to employees to remind them of the procedure. You must do this in plenty of time, especially if a specific notice period is required to book time off as some individuals wish to take extra holiday during this time but will want to wait and see what the official closures are beforehand. It also gives you time to co-ordinate cover and making any necessary arrangements and contingency plans.
Even the best laid plans can be scuppered by unplanned absences and in most cases, this cannot be helped. Winter is notorious for an increase in sickness bugs, colds and flu and with the party season in full swing individuals are more susceptible to getting ill. Within your policy it is essential that there is a procedure in place that outlines the process for taking unplanned absence due to illness and this should be implemented all year round. This means if you are suspicious of an individual's absence (perhaps it happens to fall the day after the Christmas party), there is a procedure in place that must and if it is abused, the necessary consequences can be actioned.
Organising the Christmas Party
On top of deciding the budget, finding a venue and sending the invites out, the Christmas party can conjure up all sorts of havoc for the HR department. The Christmas Party should be a celebration and a way of recognising your employees hard work, for some Christmas is the perfect time to do this but you may feel a different time of year is more suitable - a Christmas Party is not essential. A lot of time and money is spent arranging the event and it is important that individuals are respectful of this is, it's also important to remember that it's impossible to please everyone.
It is easy for individuals to forget that the Christmas Party is a work function and wherever it is taking place everyone is representing the organisation. It is therefore advisable that along with the invitation you outline the dress code and remind everyone of the way they are expected to conduct themselves. Some employers adopt a policy on workplace events that outlines what constitutes inappropriate behaviour and what the penalties for such behaviour are because they have a duty of care towards their staff.
Although it would be great to achieve 100% attendance to the Christmas Party this is often unattainable. There are any number of reasons why someone may be unable to attend, and it is prudent to allow employees to decide themselves if they wish to or not. Employees may simply find that in the run-up to Christmas they are simply too busy with other commitments, it may be on religious grounds that they do not wish to attend, whatever reason it may be this decision should be respected. Failure to respect this could result in more serious consequences such as discrimination claims. Additionally, making attendance compulsory means that employees may be able entitled to claim the time back too.
The festive season should be packed full of fun, but it can create havoc for HR. It is recommended that employers have the necessary policies and procedures in place to reduce the risk of any issues arising. If the rules are set out prior to occasion it allows individuals to make the appropriate provisions and be aware of the possible consequences if they fail to follow procedure.
If you would like to explore any matters discussed in this guide in further detail, please do not hesitate to contact a member of our Employment Team. Having read this you might decide that you want to review your existing policies and procedures and we can help you with this from a legal perspective.
Our employment team wish you a happy Christmas and are available to contact with regards to any employment law matters you may have. Based in Leicester, Market Harborough and Wigston call 0116 212 1000 to arrange an appointment.
This document is for informational purposes only and does not constitute legal advice. It is recommended that specific professional advice is sought before acting on any of the information given.
View all