Lawson-West GDPR Liaison Group
08-02-2018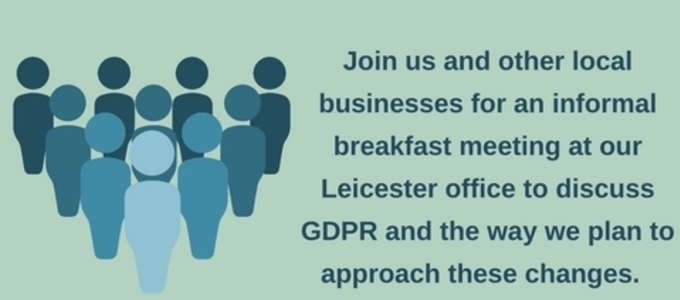 Lawson-West are hosting a series of bite size meetups for local businesses.
The aim of them is to help each other learn more about GDPR and discuss how different businesses are preparing for the deadline.
The first meetup is to take place on Thursday 29th March 2018 at 7.30 - 8.45am at our Leicester office based at 4 Dominus Way, Meridian Business Park Leicester LE19 1RP.
View all