Lockdown: Estate agents stay open for business - buying and selling homes is an economic priority
05-11-2020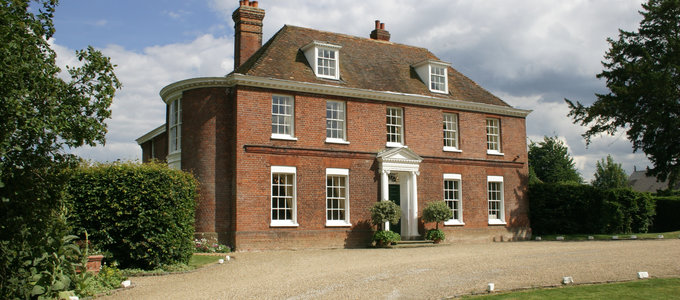 On 3rd November the Government (Ministry of Housing, Communities and Local Government) wrote a letter to the housing industry, confirming how the start of the second Lockdown will affect home sales and purchases and whether or not estate agents can continue to sell houses in the same way.
The Housing Secretary (Rt Hon Robert Jenrick MP), Executive Chairman of the Home Builders Federation (Stewart Baseley) and Chief Executive of the Federation of Master Builders (Brian Berry) in their letter confirmed the importance of buying and selling of homes as a crucial part of the economic response to COVID-19. The second lockdown in England does not affect house viewings where the industry is known to promote and adhere to robust social distancing measures.
The letter states:
"Buying, selling and renting a home can continue, in a COVID-secure way, as it has in recent months. Estate and letting agents can operate, show homes and sales suites can remain open and property viewings, mortgage valuations and surveys can take place. Our guidance on moving home must be followed."
Read more about the moving home guidelines here:
Reminder of the Government Guidance - updated on 29 August and still applicable:
Initial viewings should be done virtually wherever possible. Property agents should be able to help you with this.

Members of the public who are visiting an agent's office or viewing a property should wear a suitable face covering as described in government guidance unless they are exempt from this requirement. This should be confirmed with the agent before arrival. Anyone with concerns should contact the agent in advance of their visit to discuss appropriate measures. The agent may require you to arrange an appointment before visiting the premises.

All physical viewings where prospective buyers or renters will be entering the property should involve no more than 2 households inside the property at any one time. This includes any agent accompanying either party. Anyone in a support bubble with either household, however, will count as part of that household. Please read the latest guidance on indoor gatherings and support bubbles.

Where prospective buyers who are currently from separate households wish to view the property on the same occasion, we advise that one household leaves the property to allow the other to enter. This allows for both households to view the property and ensures social distancing.

Viewings should be arranged by appointment only and 'open house' viewings should not take place. When viewing properties in person, you should avoid touching surfaces wherever possible, wash your hands regularly and/or use hand sanitiser. If you need to be accompanied by small children, you should try to keep them from touching surfaces and ensure they wash their hands regularly.

If people are being shown around your home, you should open all internal doors and ensure surfaces, such as door handles, are cleaned after each viewing with standard household cleaning products.

We recommend that you vacate your property while viewings are taking place in order to minimise unnecessary contact.

Anyone involved in any aspect of the home-moving process should practice social distancing in line with public health advice.

When moving between properties, you and those in your household should try to do as much of the packing yourself as you can. Where this is not possible, you should speak to removal firms in advance. There is further advice about this below.If you are particularly worried about the risk of infection, then speak to your landlord, estate agent or removers as they may be able to put extra precautionary measures in place.
Contact Us at Lawson-West Solicitors in Leicester and Market Harborough.
View all