House Buyers - Do I need to evidence where my deposit money has come from?
21-02-2019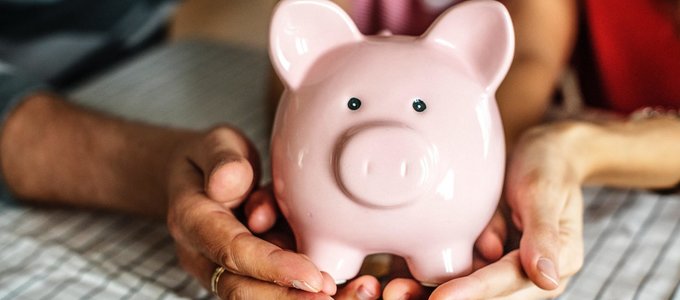 More often than not, to buy a house, you will require a deposit. The ability to evidence where this money has come from is a crucial part of the purchase process and an inability to do so can be very problematic.
Within this article we will be looking at the most common sources of deposit and the importance of being able to trace the source.
What is a deposit?
Your deposit is the difference between the purchase price and the amount of any mortgage you are taking out. It is reported that the average deposit amount in the UK excluding London, is £20,000. This sum of money is not readily available to the majority of individuals and therefore there are several ways this funding can be sourced.
Why do I need to disclose where my deposit money has come from?
Once you have instructed a solicitor, one of the initial checks they will conduct will be to find out where your deposit money has been sourced from. The main reason this information is required is for anti-money laundering purposes. Being able to trace where the money has come from, when and how allows us to check the credibility of the funds.
It is likely that your solicitor will also be acting for your mortgage lender and this will help to streamline the process. The mortgage lender requires information about the source of your deposit to approve your mortgage application therefore if this information has already been gathered there is one less stage to be carried out in the process.
Possible sources of deposit money
Savings
The most common source of deposit is from savings. The length of time it takes to save up the required amount will vary from person to person. The assumption is that the savings are built up over a period of time and that regular deposits will be made to contribute towards the overall amount. This is why you will be asked to provide a certain number of months' worth of bank statements so you can see the transfer of money.
Sale of a Property
It is very common for individuals to use the money from the sale of a property and put this towards the property they are buying. If the sale has already happened, you will need to supply a copy of the completion statement that outlines the amount of money the property was sold for as evidence. If the property is yet to be sold and negotiations are still underway, this does not mean you cannot use this as a source of deposit. In this scenario you will need to inform your solicitor and provide them with the necessary information and contacts in order for this to be a viable option.
A gift
'Bank of mum and dad' is a notion that has gained momentum in recent years and refers to the financial support individuals receive from relatives to help them purchase a house. A gifted deposit letter is required during the conveyancing process to confirm that the money being given is a gift rather than a loan. The person gifting the money may also need to obtain evidence of how this money has been acquired.
What if I cannot raise enough money for a deposit?
The mortgage world is incredibly competitive with a range of solutions available to help the increasingly diverse range of circumstances. Some mortgage lenders are offering mortgages with no deposit required whilst others require as little as 5%.
For new properties, the government has created the help to buy scheme aimed at helping individuals save for a deposit more easily and increase home ownership.
Moving house with the help of Lawson-West Solicitors
If you are moving house and looking to instruct a solicitor, contact our Residential Conveyancing team today. The team is based from two offices, in Leicester and Market Harborough and between them have a wealth of knowledge and expertise to help you with your move. To speak to a member of our Market Harborough team call 01858 445 480 or for our Leicester office call 0116 212 1000, we look forward to hearing from you. Alternatively, please complete our online contact form and we will call you.
This document is for informational purposes only and does not constitute legal advice. It is recommended that specific professional advice is sought before acting on any of the information given.
View all