Chancel Repair Liability - the long arm of Henry VIII will reach no further...
29-01-2018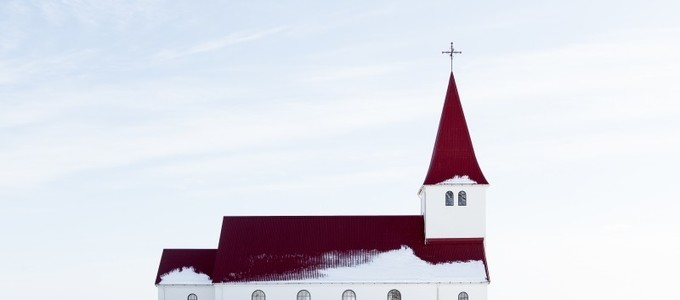 In December 2017 the Law Commission announced that one of its consultation areas would be Chancel Repair Liability.
What is Chancel Repair Liability?
It is a legal obligation on some property owners in England and Wales to pay for certain repairs to a local church. Homeowners have found themselves with a large bill to pay for repairs, under a medieval law which dates back to the time of Henry VIII.
Local parish councils have been legally responsible for the upkeep of the 'chancel' since the 13th century, this refers to the part of the church that contains the choir and altar and can include the walls and windows. The law states that the parish council is entitled to ask for a contribution, known as a 'tithe' from homeowners with property in an area subject to chancel repair liability.
Chancel Repair Liability was thought to be obsolete – until 2003
In 1985 the Law Commission published a comprehensive report on the matter, pointing out that it still presented many uncertainties in conveyancing, they also recommended parliament should abolish it.
However politicians failed to act and the problem was largely ignored. But that changed in 1995, when the parish church of Aston Cantlow in Warwickshire needed to raise a large sum of money for repairs. It discovered that a property belonging to a Mr & Mrs Wallbank was subject to Chancel Repair Liability, and asked them to pay the cost of repairing the chancel, then estimated to be some £95,000.
Mr & Mrs Wallbank were unaware of this liability, and took the matter to court. After a lengthy and expensive battle which went to the House of Lords but lost the case. They not only had to pay the church's repair costs but also substantial legal costs as well and were subsequently forced to sell the property.
How does Chancel Repair Liability affect you?
Anyone buying a property will want to know whether it is subject to any legal matters which might affect its future use or could entail having to make unexpected payments. Even if the liability was not referred to in the title deeds or in the land registry title of a property, the property could still be subject to the liability. The Conveyancing team at Lawson-West ensure property titles are checked and make a variety of searches on behalf of buyers to avoid a situation Mr & Mrs Wallbank faced.
Can you protect your property against Chancel Repair Liability?
The Chancel Repair Liability Indemnity Insurance provides cover where your inherited or purchased property is or may be within the historical boundary of a parish or district with a potential liability to pay all or part of the cost of repair to a church. The Policy is designed to ensure that you are indemnified against loss arising from a claim under the policy, subject to the policy terms and conditions. There are other Policies available for varying costs that also protect any subsequent Successors in Title.
The cost of the Policy is nominal, depending on the value of the property usually up to £100. This is extremely good value for money and should be considered in any purchase transaction.
Our Conveyancing team is accredited by the Law Society's Conveyancing Quality Scheme so you can be assured that you will receive a high standard of service and client care. If you are buying or have inherited a property and would like to discuss Chancel Repair Liability, contact us today for a no obligation quote, by calling 0116 212 1000.
Photo on <a href="https://visualhunt.com/re/d67be3">Visualhunt</a>
View all