10 Reasons Why you should use a Solicitor to create your LPA...
10-11-2023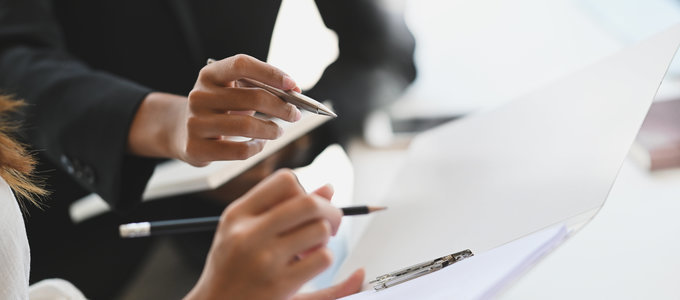 10 Reasons Why you should use a Solicitor to create your Lasting Powers of Attorney ("LPAs")
1. Legal Experts
Solicitors are professionals with the legal knowledge and expertise to create complex legal documents, including LPAs. They are experienced in the intricacies of LPA laws, which will ensure that your document is correct and, importantly, legally sound.
2. Customization
A solicitor can make your LPAs to suit your unique circumstances and needs. They can guide you through all the various options, to help you make the right decisions relating to who should be your attorneys and what sort of powers they should hold.
3. Unforeseen Circumstances
They can help ensure that you appoint alternative attorneys in case your original attorney is unable to act and include your wishes for the future concerning not only your finances, but also your health and welfare.
4. Avoid Errors
The Office of the Public Guardian ("OPG") have very strict requirements for LPAs. Any small mistakes could make your LPAs invalid, or cause the OPG to reject your application, causing substantial problems in the future. Solicitors have the experience and expertise to avoid costly mistakes.
5. To Safeguard Against Coercion or Abuse
To make sure the LPAs are being made voluntarily and no undue influence is being made. Solicitors are trained to detect signs of coercion and abuse. When choosing your attorneys, this is very important, as they will have significant power over your affairs.
6. Certification and Witnessing
LPAs need a certificate provider who signs to confirm you have made your LPAs of your own volition and that you understand the document you are signing. Your signature and that of your attorneys will need to be witnessed correctly. Solicitors can often do both, ensuring correct execution and removing the need to find a trustworthy individual to act as a certificate provider or witness.
7. Registration
A solicitor will also take care of registering your LPAs with the OPG. This makes sure the LPAs are legally effective and ready for use when needed, saving time and potential complications.
8. Expert Advice
As well as preparing the LPAs, solicitors can provide invaluable legal advice, helping you understand the implications of the LPAs, answer any questions, and guide you through the process of making the right decisions.
9. Reduce the Risk of Challenges
LPAs can sometimes be challenged in court, especially when family disputes arise. Having a solicitor involved in the process of making your LPAs can reduce the chance of any challenges being made by ensuring the LPAs are legal and correct.
10. Peace of Mind
Using a solicitor make your LPAs gives you peace of mind, knowing that your affairs are being handled by a legal professional who has your best interests at heart.
To summarize, using a solicitor to prepare and register your Lasting Powers of Attorney is a wise choice due to their knowledge, experience and legal expertise, the ability to advise you in customizing the document, and the assurance of accuracy and legality. This safeguards your interests and reduces the risk of complications, making it a good investment in your future and peace of mind.
Contact us: 0116 212 1000
View all