Is veganism a religion protected by employment law?
08-02-2019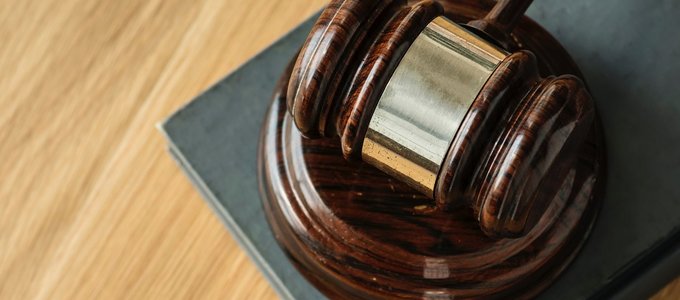 As part of an unfair dismissal case, an employment tribunal is having to decide whether or not ethical veganism can be classified as a religion and is thus protected by the 2010 Equality Act.
The vegan in question, Jordi Casamitjana, is taking The League Against Cruel Sports to an employment tribunal, claiming unfair dismissal as a result of his "religion" – ethical veganism. Casamitjana was dismissed after disclosing that his employer was investing pension funds into firms who conduct, or are in some way involved in, animal testing. According to Casamitjana, his treatment amounts to discrimination, as a result of his ethical vegan beliefs.
Religion is one of the nine characteristics protected by the 2010 Equality Act, along with age, sex, race, gender reassignment, sexual orientation, pregnancy, maternity and disability. The Act makes it unlawful for an employer to treat an employee less favourably as a result of their faith or beliefs or, in other words, to discriminate against them.
Therefore, if someone sincerely believes that animals are our equals, and that any and all forms of abuse or exploitation of them are immoral, would that fall under the umbrella of religion? If the answer is yes, then ethical vegans should be entitled to the same legal protection as any other religious group.
Unfortunately, however, things won't be that simple in this particular case. The definition of a religion is not strictly set out in law and so, in the case of Jordi Casamitjana's dismissal, the tribunal's members will be forced to make a judgement call.
Additionally, whether Casamitjana's beliefs amount to a religion or not, the tribunal will still have to decide whether or not his beliefs played any part in his dismissal, or whether the dismissal was fair or unfair.
What does the law say?
Whilst this remains, undoubtedly, a grey area, it is worth noting that the law does stipulate that, as long as an individual has sufficient faith or belief in a religion, it does not necessarily matter if that religion is commonly recognised and practised.
Carrie-Ann Randall of our employment team states "as veganism becomes an increasingly popular lifestyle trend, it is possible that we will see more employment law cases, like this one, arising in the coming years. As a result, employment law may have no choice but to adjust its legislation in order to make clearer the definition of just what constitutes a religion and how, if at all, ethical vegans may be protected from discrimination."
Employment law guidance with Lawson-West Solicitors
If you wish to find out more about the topics covered within this article, our Employment Team is on hand to answer any of your questions. Based from three offices throughout Leicestershire: Market Harborough, Wigston and Leicester, a member of the team will be able to meet you at whatever location is most convenient to yourself. To arrange an appointment, simply call Lawson-West Solicitors on 0116 212 1000. Alternatively, you can fill out our online contact formand a member of our team will contact you directly in due course.
This document is for informational purposes only and does not constitute legal advice. It is recommended that specific professional advice is sought before acting on any of the information given.
View all