New Promotions at Lawson-West Solicitors
09-10-2019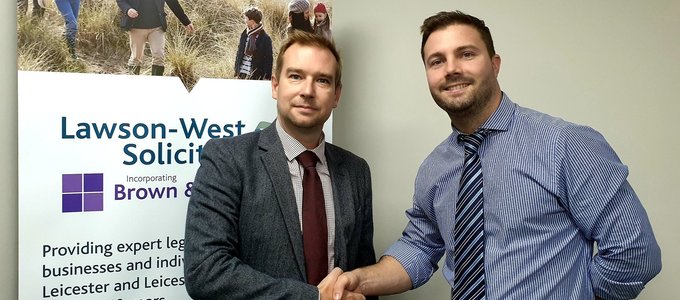 We are pleased to announce new promotions at Lawson-West Solicitors
Building on the earlier promotions this year to Associate Director of Vaishali Th­­­akerar (employment team) and Sharon Sangha (residential conveyancing team), Lawson-West Solicitors in Leicestershire has announced the promotion of three more lawyers:
Seen here with Director Ashley Hunt (left), Christian Jenkins, private client lawyer based in Lawson-West's Market Harborough office in Roman Way is promoted to Associate – Probate & Wills.
Since joining the firm in 2017, Christian's promotion to a senior level confirms the significant contribution he makes to the firm's Probate & Wills team where he is known for his depth of probate knowledge and genuine caring approach that clients adore.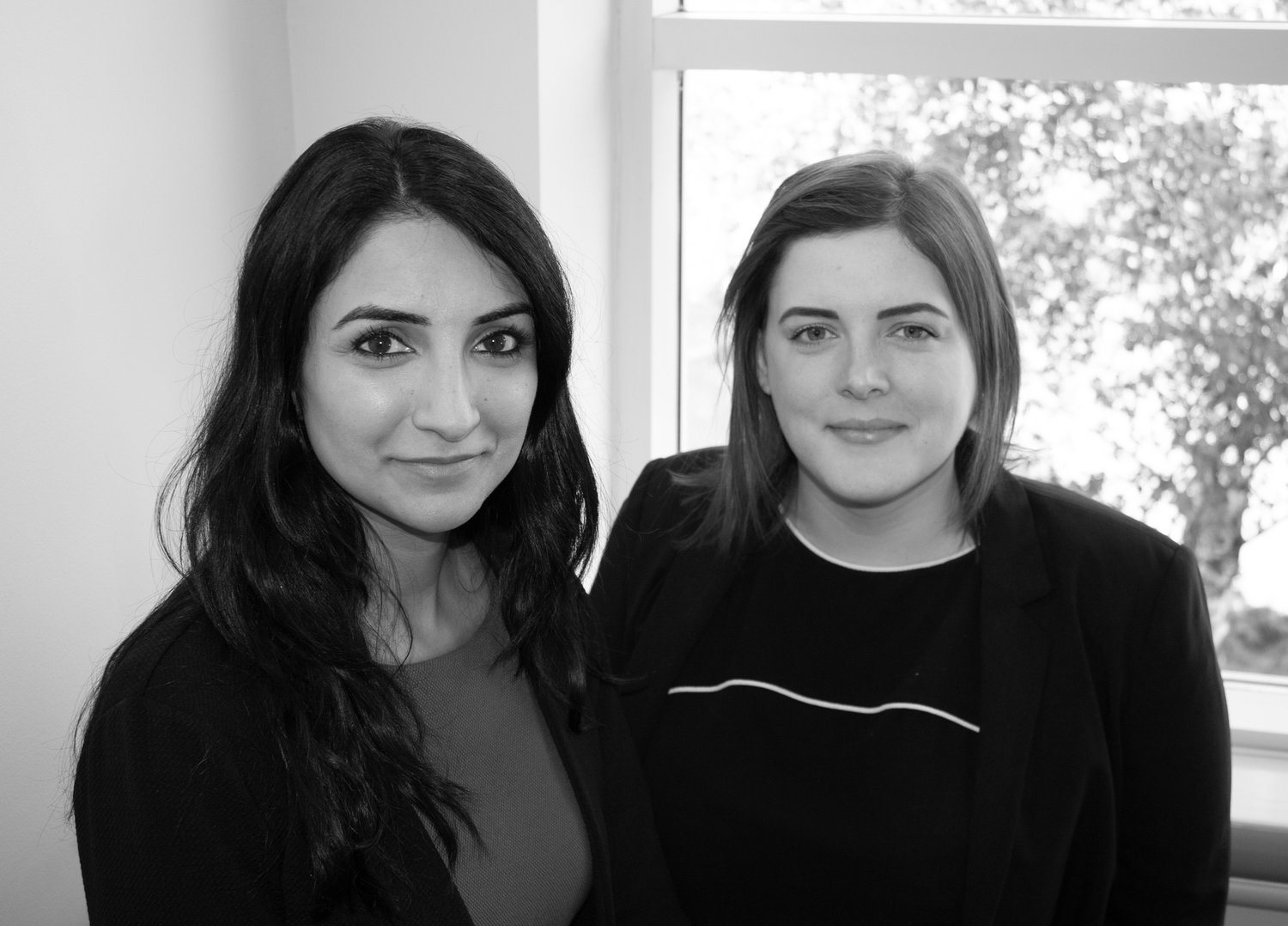 In addition, two solicitors in Lawson-West's Leicester-based Commercial practice have been promoted to be Head of Services for their respective areas:
Palbir Vadesha (shown left), who joined the firm in 2016 as a qualified solicitor, has been promoted to Head of Services – Company Commercial
Palbir Vadesha heads the Company Commercial team that supports SMEs, owner managed businesses and business entrepreneurs to prosper and grow their business. Palbir advises on company restructurings, contract agreements, shareholder management, partnership and joint venture agreements and the full range of corporate commercial contracts and agreements.
Rebecca Beswick (shown right), who joined the firm in 2015 as a trainee, has been promoted to Head of Services – Commercial Property.
­­
Rebecca Beswick heads the Commercial Property team that advises business owners on commercial property development and land acquisition, landlord and tenant, commercial property sales and purchases, promotion agreements and leases.
View all