Does Gender Pay Gap take Transgender and Non-Binary employees into account?
17-09-2018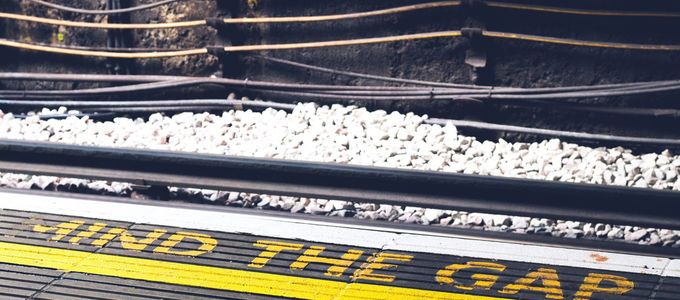 Introduced in 2017, the Gender Pay Gap Report requires by law, employers in Great Britain with 250 employees or more to publish certain information regarding the pay of males and females in their organisation. The aim of the scheme is to reduce the pay gap between genders and in time achieve equal pay throughout. Despite the desire to improve equality in the workplace, the law is being criticised for not recognising individuals that do not identify with either gender.
Current gender pay gap legislation
The legislation currently requires employers to report on 'men' and 'women', this leaving the employer to decide how to categorise transgender or non-binary staff by themselves. Transgender relates to a person whose sense of personal identity and gender does not correspond with their birth sex. An individual who identifies as non-binary is someone who does not identify with either gender and is often referred to as 'they'.
In today's modern society it is important for employers to have a greater awareness of individuals preferences and respect these accordingly. Acquiring this information needs to be done cautiously and with great thought and consideration in order to avoid causing offence.
How could employers classify transgender employees for their report?
Acas and government guidance suggests using employees' HMRC or payroll to determine their gender but not all employers have access to this information. If this is the case or the employer believes that this information is no longer accurate, they need to try to find a way to confirm which gender the employee identifies with. This is easier said than done however because employers risk isolating the individual or breaching data protection if not handled properly or sensitively.
What if an Employer is unaware of an employee's gender preferences?
An employer may be totally unaware that an employee is transitioning or has even transitioned which can be problematic for employers in terms of reporting. For employees that identify with neither gender, the Acas and government guidance suggests that they should be excluded from the report entirely which in itself conjures up many more issues. This approach is less than ideal and in effect says that if an individual doesn't identify with either gender they cannot take part in pay analysis which is entirely discriminatory.
As it stands reporting on men and women only could be concealing a further gender pay gap – between cisgender (an individual who identifies with the gender they were born with) and transgender. Moving forward and to conform with the changes in modern society it is necessary for the gender pay gap to be revised to encapsulate the diverse make-up of a workplace instead of solely men and women. With this in mind employers could voluntarily report figures on their transgender staff, which in turn would highlight where pay gaps actually lie, the very essence of the reporting. There are no plans as yet to enforce new reporting methods, but it is something to keep an eye out for and see what happens in future reports.
In addition to the issues addressed in this article relating to pay gap reporting, there are other issues that may be associated with this sensitive topic in the workplace. If you are an employer or employee and are concerned with and issues relating to gender, our Employment Team will be able to advise on this further.
Support from Lawson-West Solicitors Employment Law
If you think you would benefit from receiving Employment Law advice from Lawson-West Solicitors contact a member of the team who can consider your current working policies and practices with a view to considering inclusion in more detail. Carrie-Ann Randall, a member of our Employment team, is passionate about paving the way to help employers establishing a new, diverse working environment where they become the employer of choice!
In addition to aiding Employers Lawson-West Solicitors support and assist individuals. If you feel you have been treated less favourable or discriminated against which was or is a result of your transgender, please do contact us. We offer No Win No Fee for clients and a variety of other funding arrangements including Legal Expenses insurance funding. We can assess your case to decide which is the best funding option for you.
With offices in Leicester, Wigston and Market Harborough our employment solicitors and lawyers can discuss your situation at any of our offices. In addition, we are a national provider of expert employment law advice and welcome a free discussion with you regarding your circumstances and potential claim. Please contact us by telephone on 0116 212 1000 or 01858 445 480, alternatively fill in our online Contact Us form and we will get in touch with you as soon as possible.
View all