Flexible Working benefiting employers and employees alike
15-04-2019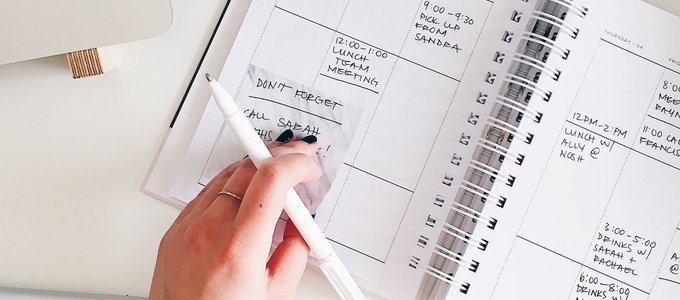 Flexible working is, perhaps, the panacea for many parents. In addition, manged in the correct manner, it may be a long-term solution for employers too, facing a skills gap, an issue with finding employees in a post-Brexit Britain and even to resource existing vacancies that require a particular skill or personality fit. So, what is the problem?
According to a recent study commissioned by the hotel chain Travelodge, 86% of unemployed parents want to return to work. However, 59% of mums and dads who are in this subset, wishing to return to work, struggle to find roles that fit around the demands of their school run.
A YouGov poll of 457 parents found that 61% of those surveyed have lost confidence in their workplace ability whilst staying at home to raise their children. Despite this, 67% still have a desire to climb the career ladder.
There were a number of motivators- other than career progression, which the survey found to be the reasons for a return to work. These included 41% who were looking to regain their personal identity and not be seen as 'just a parent.' 31% reported that they were bored at home and wanted to gain new skills whilst 26% felt that they missed adult conversation and that this was a reason to return to the workplace.
The YouGov research showed, therefore that many parents want to get back into a job, especially a job that will lead to career progression. The report stated that the first step- finding an employer prepared to be flexible, was the hardest step. With unemployment at a record 40-year low and the lack of information about post-Brexit working arrangements for non-British EU nationals, large employers will need to review their practices when looking to fill vacancies.
Although government welfare reforms are helping, allowing claimants of financial support to work the hours that they can without being penalised, the volumes of flexible working agreements in place have plateaued since 2010. These figures are despite the right to request flexible working being offered to all employees since 2014.
But why is this so? Poorly designed jobs, a culture of longer working hours, 24/7 contact and a constant-responsiveness expectation are at fault, why are things not changing? The Chartered Institute of Personnel Development (CIPD) suggests that unsupportive manager attitudes, limited options for progression and employee assumptions that requests for flexible working hours would immediately be rejected, have resulted in fewer requests being made to employers.
The publication Personnel Today reported recently that parents who do take part-time work are penalised, with just a 21% chance of being promoted in the next 3-years. This research has been carried out by the charity Working Families and the childcare provider Bright Horizons. The chance of the part-time workers' full-time colleagues being promoted within the same time frame is 45%. Due to the fact that the vast majority of the UK's part-time workforce is female, this has a major impact on their career progression post maternity leave.
The report found that over 75% of parents are working beyond their contracted hours and of this volume of workers, 60% work extended hours in order to complete their assigned task list and manage their workload. 52% of those interviewed claimed that the extra hours were an expectation that went hand-in-hand with their company culture. If poorly designed job roles, increased demands on work rates and the business culture are to blame, there must be answers to these issues for companies who look in the mirror and address their own shortcomings.
There is a further reported disparity between the desire to work flexibly and those who actually do so. 49% of those surveyed by the Working Families research worked flexibly, although 86% reported their desire to do so. Over 30% stated that flexible working was simply not available in their workplace. The question is raised, therefore, do employees know that they have a statutory right to request flexible arrangements.
If employees are concerned about the repercussions of a flexible or part-time working request being rejected and the impact on their future career progression potential being thwarted in the minds of the employers if they request such flexibility, what can be done to bridge the gap?
Lawson-West employment specialist Carrie-Ann Randall recommends the following when making a flexible working request.
Present your request formally, in writing and is dated.


Ensure you meet the eligibility criteria required to make a flexible working request (you must have 26 weeks' continuous employment and only one request can be made within a 12-month period)


Outline the change you are seeking and include as much deatil as possible, so your employer can fully understand your request
Explain what effect (if any) it will have on your employer and your desired outcome


Declare any previous requests, the nature of these and when they were made
It has been repeatedly reported in the press in recent years that long hours are having a negative impact on wellbeing. 47% of those surveyed reported that their work was having a negative effect on their sleep. The same volume also claimed that the long hours reduced the amount of exercise they managed to engage in and 43% claimed a detrimental effect on their diet.
When speaking to companies who openly encourage flexible working, parents who do engage with flexible or part-time working hours are incredible valuable to organisations. Where companies were discovered to have excellent policies and practices around flexibility of working hours, part-time and flexible workers significantly outperformed their average full-time peers.
The government, as a part of its Industrial Strategy, is presently consulting over whether there should be a duty on employers to look at whether a job can be done flexibly and then to make that clear when advertising the position, as opposed to the present situation where the onus is on the employee to request an evaluation.
If you are considering a return to work and would like further information on your employee rights, wish to apply for a flexibility review or have had a request for flexibility rejected, contact Carrie-Ann Randall at Lawson-West on 0116 212 1000 or via email at crandall@lawson-west.co.uk.
If you have been successful in your application and are now enjoying a working role that suits your needs, we would love to hear from you, too.
This document is for informational purposes only and does not constitute legal advice. It is recommended that specific professional advice is sought before acting on any of the information given.
View all