Employment Discrimination Workshop - Friday 14 June 2019
21-05-2019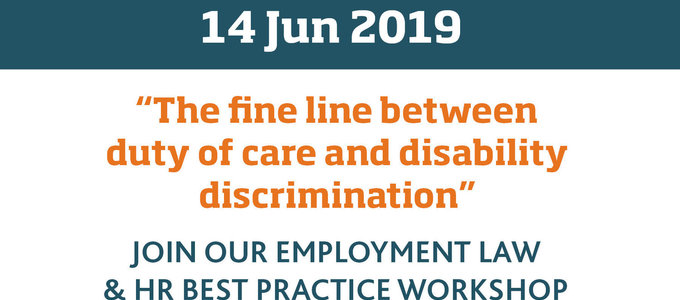 Join us for an informative, interactive workshop aimed at providing managers with 'hands on' tips and advice to help them get to grips with their obligations under employment law relating to disability discrimination.
The workshop will provide case studies of actual situations, supported by expert practical advice to give a better insight and understanding of how disability discrimination can affect businesses and how easy it can be for those businesses to become liable, for the conduct of their workforce.
We aim to help and support those responsible for employees in understanding their obligations to minimise this risk and provide useful material to improve the functionality of the businesses.
8:30am to 10:30am
Friday 14 June 2019
Market Harborough Innovation Centre
Airfield Business Park, Leicester Road,
Market Harborough LE16 7WB
Lawson-West's Employment Lawyer and event speaker Carrie-Ann Randall says of the workshop:
"I am thrilled to be working with The Ink Group on such an important topic. The workshop is one of a series of events this year, which aims to help and guide businesses in the basics of employment law and HR best practice for their company. It gives line managers the opportunity to learn about up-to-date employment practices, plus the chance to meet like-minded business individuals. We welcome guests to join us with what we hope to be an excellent workshop."
To book places online, visit https://lw-inkworkshops.eventbrite.co.uk
Attendance is free of charge and includes a light buffet breakfast and handout pack.
View all