I'm nervous about meeting my divorce lawyer
09-03-2020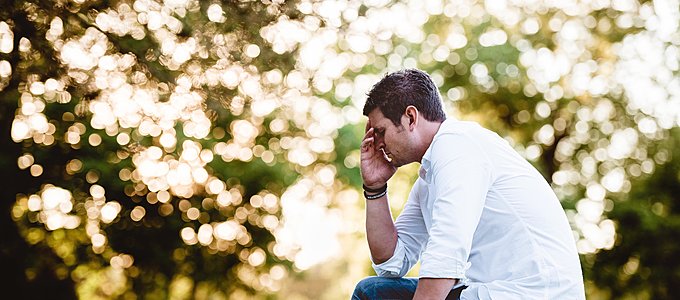 Deciding to make an appointment with a family lawyer, is not usually a decision that you make lightly. You might have had some initial telephone contact and done your own research, but it is really a face-to-face meeting that will give you the most appropriate advice to manage your relationship issues. This advice will be tailored to you, based on your own specific set of circumstances.
Your initial meeting should be a positive experience especially if you set out your expectations beforehand. We understand that the first meeting can be daunting, and you will have all sorts of questions and doubts running through your mind. Rest assured, from experience, our Family Law team knows and understands what you are going through and will work with you sensitively, discreetly and compassionately.
The following information gives you an insight into what you can expect from your first meeting and how to prepare for it, whilst alleviating any concerns.
The rationale for meeting a family lawyer
There are endless reasons as to why someone decides to speak to a family lawyer. Prior to your meeting it is important that you consider what you want the outcome of the meeting to be. Here are some common reasons we come across as to why individuals decide to arrange a meeting with us.
To learn more about your rights and entitlements

To understand the next steps and options available

To address and clarify any concerns you have and are unsure about

To decide the best course of action

To meet the lawyer and decide if you have the right 'fit' to work on your case together
You do not need to have separated from your partner prior to the meeting, you can use it as an information gathering exercise to help you to understand your options and how best to proceed. The aim of the meeting is to provide you with reassurance and clarity so that you are more informed than before.
What you need to bring to the meeting
It is as much an information gathering exercise for you as it is for us. We need a thorough understanding of your circumstances in order to advise you appropriately. Therefore, be prepared for us to ask you about your personal details, financial affairs and the reason for the meeting. There is certain information to bring with you:
When you moved in together, the date you got married and the date you separated (if applicable)

Family – Do you have any dependents? What are their names and how old are they?

Finances – A summary of assets with estimated values and ownership. Please note you must not bring any papers with you that do not belong to you.

Desired outcome – What does the future look like to you? This helps us to understand what you wish to achieve and what you prioritise as important.
Based on the information you provide, we can inform you of the various options available to you, whether or not your expectations are realistic and how, together, we can move forward.
From our perspective, we hope you will leave the initial meeting more informed than before, with some constructive information for you take away. We cannot promise that all of the information you receive will be positive, but you can be sure that it will be realistic. Unlike other areas of law, there are no strict timeframes in which you need to act. We advise you to take your time and avoid making any decisions in haste. You need to consider what is best for you and your family for the long term.
It always better to take legal advice rather than relying on a friend's opinion or something you have read online. Whilst there is plenty of useful resources online, it is important you gain legal advice that is specific to your circumstances.
What is discussed in the initial meeting, can often change as the process evolves. Only when we have all of the relevant information can we fully understand the extent of your situation. The initial meeting gives us both a good basis to work from.
If you would like to arrange an initial meeting to discuss your relationship circumstances with someone independent and unbiased, please do talk to us. We're here to help and advise you and help you through the personal problems you face. You can rely on our experience, expertise and emotional support to get you back on track.
Get in touch today. We want to help.
Visit our frequently asked questions page for more information
View all