Dominic Raab:  Family Law Cases & Out-Of-Court Remedies
02-12-2021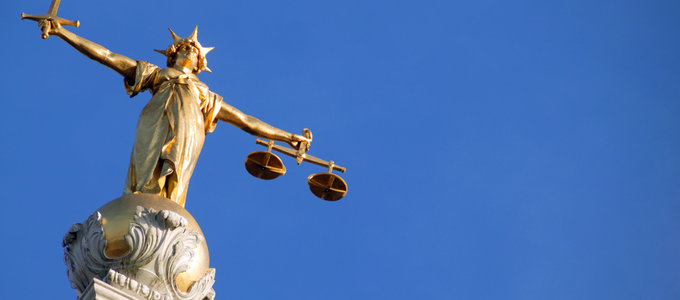 In his first meeting this week addressing the Justice Committee of the House of Commons, the new Justice Secretary, Dominic Raab (The Rt Hon Dominic Raab MP, Deputy Prime Minister, Lord Chancellor and Secretary of State for Justice) spoke about the need for out-of-court remedies for family law cases. See video excerpts of his full address on justice and the courts here.
With a background of delays and pandemic backlog still being experienced in the family court system, Raab said that:
he wants to do something 'drastic' to stop up to half of family law cases reaching court in the first place, they should be settled before the need for court

cases of domestic abuse and safeguarding, which make up 50-60% of the total number of family law cases, should continue to be heard in front of a family law judge

most of the rest should only require an out-of-court remedy, with couples settling disputes through alternative means

tragic family break-up matters often involve children so settlement through ADR or mediation is preferred route
"Our concerns about the significant backlogs in the family court pre-date the pandemic. However, the existing problems have been compounded in the last 18 months," said Law Society of England and Wales President Stephanie Boyce recently.
In September 2021, Dominic, who is married with two sons, was appointed as Deputy Prime Minister, Lord Chancellor and Secretary of State for Justice. His stance this week on the action for non-abuse family law cases to be heard swiftly and outside the court system will encourage more cases to consider mediation and resolution, rather than litigation through the courts. The new no-fault divorce which comes into effect in April 2022 will also have an impact on the speed of cases to reach first disposal.
Family Law Statistics – April to June 2021
According to the government's quarterly statistics covering the period from April to June 2021, 66,357 new cases started in the family courts, up 14% on the same quarter in 2020.
This was due to increases in most case types: financial remedy (76%), private law children applications (11%), adoption (11%) and matrimonial cases (7%). There was a 4% decrease in cases involving domestic violence.
In April to June 2021, the proportion of disposals where neither the applicant nor respondent had legal representation was 38%, increasing by 24 percentage points since January to March 2013, and up two percentage points from April to June 2020.
Public law cases generally take the longest and in 2011, on average, they took nearly a year to reach a first disposal (49 weeks). This has risen markedly in recent years, from 26 weeks in 2016 and from 43 weeks in the period Jan to Mar 2021.
At Lawson West we are committed to helping clients resolve matters outside of court where possible and we are happy to discuss options with them to help them achieve this.
If you are interested to speak to a member of our Family Law team at Lawson West Solicitors, please Contact Us, selecting the Divorce and Family option and we will be in touch.
View all