Case Study – My Partner earns more than me. The division of matrimonial assets.
20-03-2018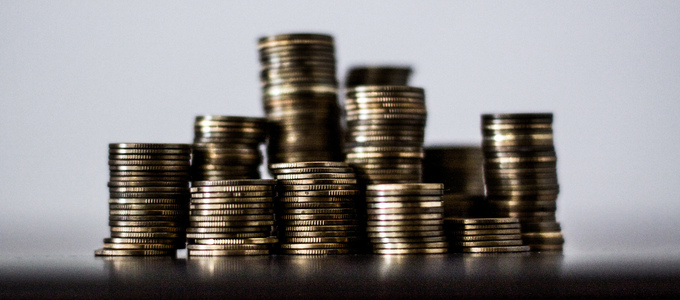 *Based on a real case, the clients' name and other details have been altered
At Lawson-West our Family Law team deal with a variety of cases that vary in complexity and cost. The following case study is based on a separation where one party earns considerably more than the other, it looks at what factors are important when considering the division of matrimonial assets and in this case, how they are divided.
BACKGROUND OF THE CASE
Mr Jones, aged 42 is a hospital consultant and his wife Mrs Jones, aged 51, a self-employed Marketing Consultant. They met 2 years before their wedding and after 9 years of marriage took the decision to separate; they have no children. Mrs Jones commenced divorce proceedings for reasons that are irrelevant to the division of matrimonial asset.
Mr Jones earns £120,000 per year.
Mrs jones earns an average of £10,000 per year.
The couple's main assets consist of the following;
The former matrimonial home, in Mr Jones' sole name, with a net value of £208,000 (after deduction of mortgage)
A flat occupied by Mr Jones to make his commute to work easier with a net value of £70,000 (after deduction of mortgage)
Combined savings of £43,000 – Mr Jones £7,000 & Mrs Jones £37,000
Mr Jones' NHS pension - £362,000
Mrs Jones' pension - £189,000
CONSIDERING THE DIVISION OF MATRIMONIAL ASSETS
One of the decisions to be made, relates to the properties; should either or both of the two properties be sold and if so how would the net proceeds of the sale(s) be divided between the couple.
Their pensions also required careful consideration. As a result of the high values in both pension funds it was necessary to obtain the report of a Pension Actuary who was able to calculate what amount needed to be transferred in order to even up their pension provision. It needed to be decided what percentage of Mr Jones' pension should be shared with Mrs Jones. During the course of the marriage they had each contributed different amounts of money to their pensions, largely because Mr Jones' income was significantly greater than that of Mrs Jones'.
The court was required to look at each parties' respective needs. The agreement that was reached did not involve Mr Jones having to pay any maintenance to Mrs Jones, therefore he achieved a 'clean break'. A clean break means that in the future Mrs Jones would not be able to apply to the Court for Mr Jones to pay any maintenance and neither party can make any other type of financial claim against the other. An order of this kind is important when two parties get divorced because it severs the financial link between the couple and prevents any further claims being made many years later.
To achieve a clean break, it meant that Mr Jones had to sacrifice the majority of the matrimonial assets. This was justified principally because Mr Jones has a higher income and therefore a greater capacity to borrow by way of a mortgage to rehouse himself as well as being younger so having more time to repay a mortgage.
THE DIVISION OF MATRIMONIAL ASSETS
After all things considered the following outcome was reached;
The former matrimonial home was sold, and the net proceeds were divided.
- £179,000 to Mrs Jones and £29,000 to Mr Jones
Mr Jones kept the second property worth £70,000
Mrs Jones received a pension transfer of £27,000 from Mr Jones pension fund into a pension fund in her own name.
In summary each party received the following;
Cash to Mrs Jones - £215,000
Pension provision to Mrs Jones - £286,000
Cash to Mr Jones - £106,000
Pension provision to Mr Jones - £264,000
COSTS INVOLVED
This case was highly complex and therefore, the costs incurred, were significant.
Actuarial Report - £1,000
An application was made to the court and in this case required two court attendances in which a barrister represented Mr Jones.
Court Fees - £1,500 + £1,800 Inc. VAT = £3,300
Other costs for conducting the case – Over £12,000 +VAT
The cost of this case was high, and the vast majority of divorce cases cost much less.
Usually they are resolved at a much earlier stage of the proceedings compared to this case and if you can make agreements without an application to the court it is a lot less expensive.
Another important note to take from this example it the importance of severing financial ties. A Decree Absolute of Divorce dissolves the marriage; however, it does not end the financial link between the two parties. This is a fact that many people do not realise and can be stung by many years later.
Lawson-West's Family Law team have a wealth of experience and knowledge in relation to separations and will use their expertise to ensure you get the fairest share possible during the division of matrimonial assets. Arrange an appointment at a time and place to suit you today by calling 0116 212 1000.
View all