Rent Deposit Deeds – What are they and do I need one?
08-10-2021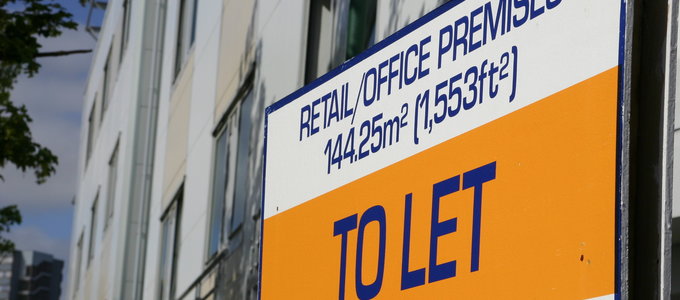 At Lawson-West, we are seeing a large number of requests for new commercial leases and the Landlord (or Agent) will usually require a rent deposit from the new Tenant, but we regularly get asked the same questions:
1. "What is a Rent Deposit Deed?"
&
2. "Do we need one?"
What is a Rent Deposit Deed?
A Rent Deposit Deed is a document which is supplemental to the Lease and is something a Landlord may require so that they have an advance payment of the rent (usually between 3 and 12 months) to protect the Landlord in situations where the Tenant fails to pay rent or breaches other conditions in the Lease.
The Landlord may require a rent deposit from a Tenant for one of the following reasons:
In place of a guarantee for the Tenant (or in addition to)

The Tenant is a new business and/or has no previous trading record;

The Tenant has minimal or no assets; or

The Tenant has a weak financial status.
The Rent Deposit Deed is there to regulate the money and relationship between the parties and in effect, sets out the following:
How much money is required as a minimum deposit;

How the Landlord will "hold" the deposit (either by Trust or Charge);

How quickly and under what circumstances the Landlord can access the deposit;

How quickly the Tenant must replenish the deposit; and

How and when the deposit is to be returned to the Tenant once the Lease comes to an end.
If the Landlord withdraws money under the Rent Deposit Deed, the Tenant will be obliged to "top up" the deposit, to ensure it keeps the deposit at the minimum agreed amount. Furthermore, many Rent Deposit Deeds will require the deposit to be "topped up" when there has been a rent review under the Lease.
Do I need one?
It is usually the Landlord that will require the Tenant to pay a rent deposit, and, in such situations, a Rent Deposit Deed will be needed. The Landlord should not accept a rent deposit and the Tenant should not pay a rent deposit, without the existence and protection of a Rent Deposit Deed.
Our Commercial Property Department at Lawson-West can assist with the preparation (Landlord) and negotiation (Tenant) of Rent Deposit Deeds. Please contact Nathan Mee on 0116 212 1117 or Rebecca Beswick on 0116 212 1021 should you require any assistance.
This article is a brief introduction into Rent Deposit Deeds and is not intended to be legal advice and cannot be relied upon or applied to any set of circumstances. For further guidance, please contact Lawson West Solicitors Limited.
View all