A Hard Brexit for Business
23-08-2019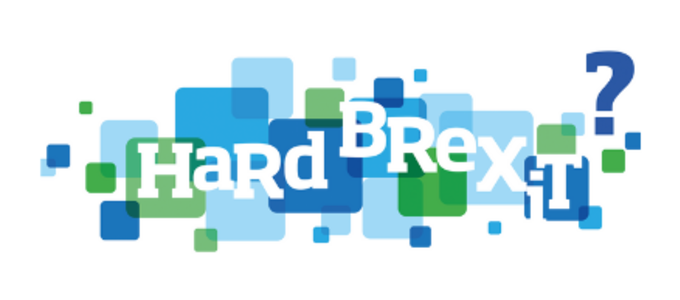 Business Contracts and a Hard Brexit
What would it mean for UK businesses?
David Heys, Commercial lawyer identifies a few of the Hard Brexit choices that business owners may need to face in the coming months.
1. Goods and raw materials purchased in Euros
Manufacturing businesses will be affected as the supply of raw materials bought in from Europe is paid for in Euros. When we leave the EU, the fluctuations of the Euro currency will affect prices paid and profit made.
We have already seen the Euro exchange rate fall to its lowest level during the recent Conservative leadership election and the GBP to USD rate also fell. The fear for businesses is that an uncertain and fluctuating currency will considerably affect the stability of business cash flow and ultimately profits.
2. Supplier contracts written in Euros
Businesses dealing with suppliers based in EU countries will have existing supplier contracts drawn up. If we leave the EU, those contracts will need to be reviewed and updated to ensure they are legitimate for the change in circumstances.
3. Sales made in Euros
Business who export to EU countries will need to change their sales contracts and terms and conditions to ensure they are legitimate for the change in circumstances. Website terms and conditions and privacy policies may also need to change.
4. Tax implications – business and property tax
Property owned in an EU country and business dealings will be subject to tax implications. VAT, corporate income tax and withholding taxes may be affected, this will depend on the structure of our post-hard Brexit relationship with the EU and whether or not there is a customs union negotiated with the EEA, or whether we set up a bilateral agreement. What we can say, is that business taxes will be affected.
5. Employment contracts – non-domiciled employees
If your business employ overseas workers or foreign nationals, maybe as part-time agricultural workers or full time office workers, warehouse operatives or researchers, you will find that the their residency status in the UK is under scrutiny. A hard Brexit may mean that we strike an agreement with the EU allowing existing overseas workers to stay on and work in the UK in which case their employment rights continue, but in any case, as an employer, you will need to review employment contracts of overseas employees to ensure they remain legitimate.
In addition, UK businesses may be subject to a 'Brexit levy', requiring employers to pay a fee per overseas employee. This is not decided upon and may not be implemented.
6. Supply and demand of raw materials and foreign goods gets harder
As the EU border to the UK starts to tighten, we will likely see that supply of goods decrease and demand increase as overseas exporters to the UK start to increase their prices, or change the way in which they sell to UK businesses and become selective about who they sell to and the price that's paid. This could mean that your current overseas suppliers may decrease supply of goods to the UK (it's more hassle than its worth) or start to increase their prices (demand has increased now we are now outside of the EU and fewer companies ship to the UK) and this will make it hard for UK businesses to buy certain goods at the existing price for goods manufactured in Europe and used in UK production and manufacturing. This will affect profits.
7. Dealings with the Republic of Ireland
Without a negotiated Backstop Agreement, if the UK leaves the EU, then Ireland becomes a foreign frontier border. All business contracts with Ireland will need to be reviewed and updated to ensure they are legitimate for the change in circumstances.
Actions you need to take
The most important things to do right now are:
Read your business contracts and find out which business and employment contracts might be affected.


Review your terms and conditions of sale.


Ask a solicitor to review your business contracts – do it soon (if business owners all wait until October or November we predict a shortage of lawyers who can do this work and this could leave your business open to risk if you wait too long). You need to be in a position of knowing what will be affected and how to make changes.


Make a plan – plan ahead as far as possible to know what needs to change in your business should there be a Hard Brexit:



Have a contingency plan for alternative suppliers of goods and services.


Plan ahead for the loss of returning overseas employees
At Lawson-West our team of commercial lawyers can help you plan ahead for Brexit and review your business contracts.
We offer a Contract Review Service from as little as £350 +VAT.
Contact dheys@lawson-west.co.uk
---
If you would like help or advice now, or at any stage in the future, please feel free to contact commercial solicitor David Heys.
"I'm here to help you if you need further discussion, guidance or assistance, by phone or appointment."
Lawson-West Solicitors Limited – category sponsors of the 2019 Leicester Mercury Leicestershire Live Business Executive Awards
View all