Business Bounce-Back following Coronavirus - see Lawson-West Solicitors' x5 Top Tips !
30-07-2020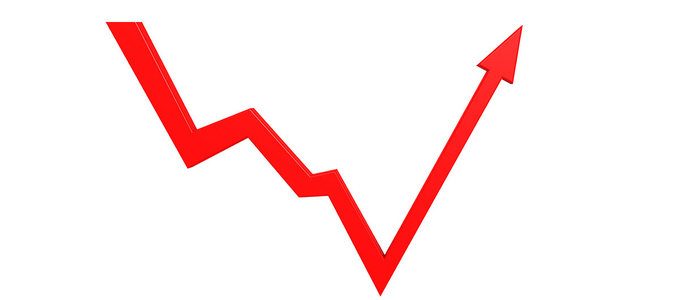 The Covid-19 pandemic has wreaked havoc for many businesses, especially those in Leicester following the extended lockdown provisions. Many businesses will be considering how the future may look for them and how they will need to be agile and open to change in order to bounce back to business more quickly.
Below are Lawson West's x5 Top Tips for getting your business ready for the months ahead.


1. Focus on cash flow
Cash is King. Businesses live or die by their cash flow. Sadly, even the most affluent and long-term businesses can crumble and fold quickly with unexpected greater expenditure than the cash in the bank. For many, the Covid-19 pandemic will have left a huge hole in their income due to the sudden loss in demand or compulsory closures of their business.
It may sound obvious, but getting cash in the bank and doing so quickly is imperative. Raise invoices promptly ensuring payment is either already available or paid upon presentation. Ensure debts do not escalate, chase payments immediately when they are due, do not delay as it is likely the person who owes you may owe another therefore the longer you allow the debt to remain outstanding, the tougher it might be to recover.
Keep outgoings to a minimum, consider what purchases are essential i.e. staffing costs, new equipment, premises and optimise stock levels to avoid any unnecessary expenses or waste. You should also consider what extra financial help might be available to you; there are various government programmes and grants that have been specifically set up to support businesses through the pandemic. See gov.uk/business-coronavirus-support-finder.
2. Consider what the pandemic has taught – what you can live without
One thing that the pandemic has taught us is that many of the tasks that once had to take place in the office can be done just as effectively at home.
It is now possible for more businesses to operate from home using tools such as using video-conferencing, remote systems and cloud-based software.
Whereas once a large boardroom for meetings would have been viewed as essential by company bosses, many are now finding they can manage without one so ask yourself, do you really need the office space? Is it possible for your business to operate just as well or even better in a much smaller area with staff working remotely from home for part of the week? Not only could this reduce your office size but improve staff moral by having a flexible working system.
Paperless, the word that most businesses once feared is now being embraced, showing how business are keen to adapt and strive forward in the "new world".
You may have found or are looking into what storage you may need, what upgrades can be made to your software so that you can streamline processes and become more efficient as a business.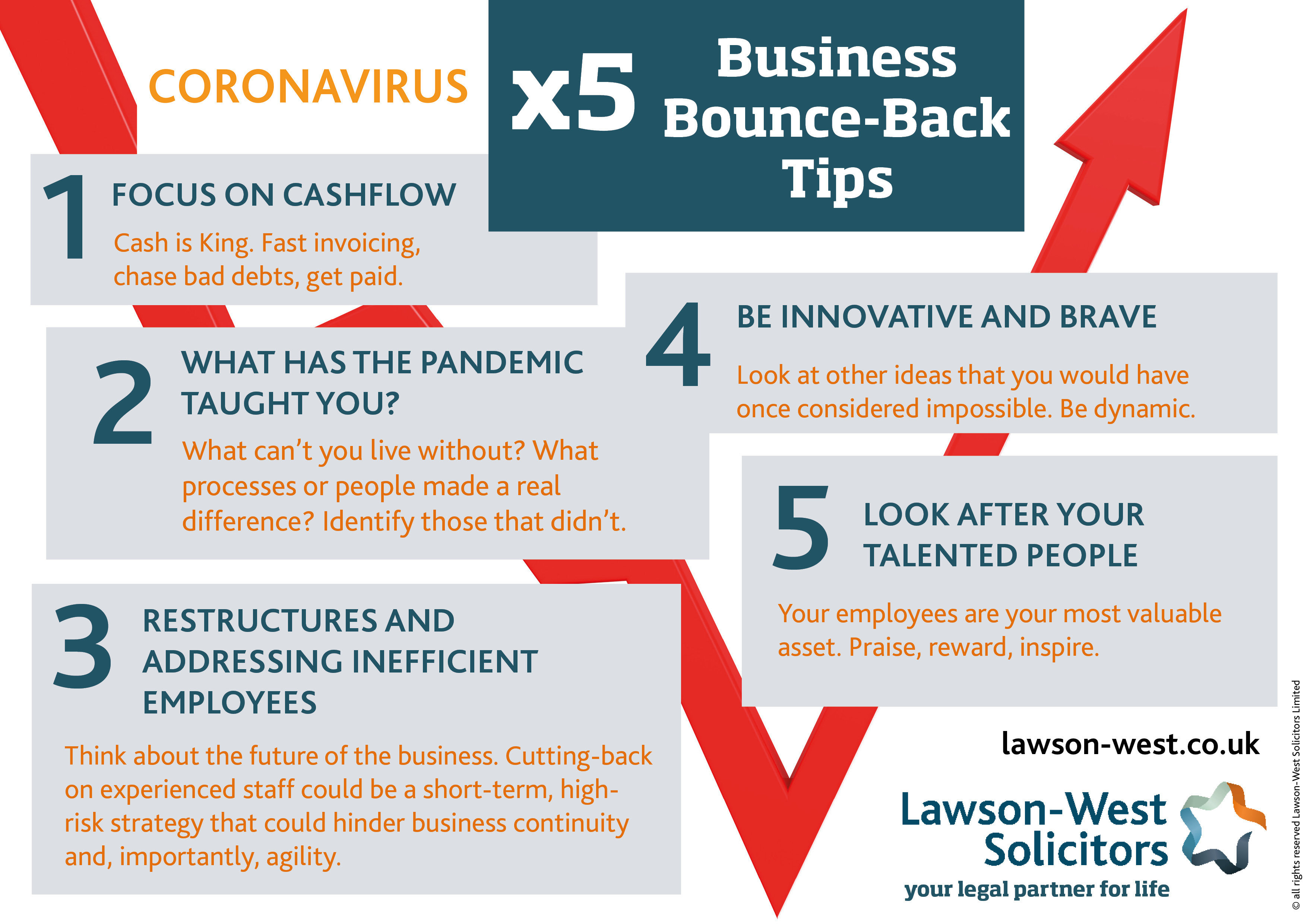 3. Restructures or addressing inefficient employees
This period will have allowed some people to shine, show their strengths and team spirit but equally it is likely to have highlighted those members of the team that are not so willing, those that may not be required going forward. It is tempting after a massive downturn in business to focus just on cutting back on staff or looking at redeployment opportunities, performance management and even disciplinaries but doing this could be a high-risk strategy and damaging to business continuity.
Your employees have been going through an unprecedented time also.
Their lives have been thrown into unchartered territory, some may have been thrust into childcare difficulties, home schooling, ill health, uncertainty, and mental health difficulties. It is possible they have not been able to undertake their role in the manner they would usually so it is important to consider all factors before making a decision on staffing arrangements.
Think carefully about the future of the business. It is possible that some of the changes the pandemic has forced could be adopted meaning a restructure is required. Spend some time to give extended thoughts to the now and the future to make sure you can facilitate the workload and service your client's efficiently.
Performance management, could be helpful for those who have demonstrated a negative attitude or proven they do not possess the skills required to undertake their role and responsibilities. Don't be afraid to steer your business in the direction you want to head.
4. Be innovative and brave
You will have no doubt learnt some methods to conduct business using tools you would never have imagined.
Many businesses have had to diversify taking a different strategy to continue in business and thrive. Do not stop those practices, if you have held success with online sales, delivery services and extended product ranges you should look to not only contain with those changes but also explore those ideas you once thought impossible. Embrace those along with your original business mechanisms to grow from strength to strength. Be dynamic.
5. Look after your talent
Your employees are your most valuable asset. How you have treated them and will treat them in the next few months will prove vital to your long-term success. Those who have been furloughed for the past few months may well be worried about their future in the company while others ponder the dangers of travelling into work and spending time in an office full of people after working remotely for so long. Many have their own worries which may make them feel apprehensive. There is a lot of discussion around redundancy currently which would make anyone feel uneasy.
Take the time to meet with your managers and like wise for them to meet with their teams to address these concerns. Have all the correct Covid measures in place, consider keeping flexible working options and activating consultative communication plans so their concerns are heard and be adaptive. Every minute can count during these uncertain times and having each wheel pointing in the right direction is crucial. Always remember, a thank you and praise goes a long way for those that have worked hard during the pandemic, especially those who may have gone above and beyond.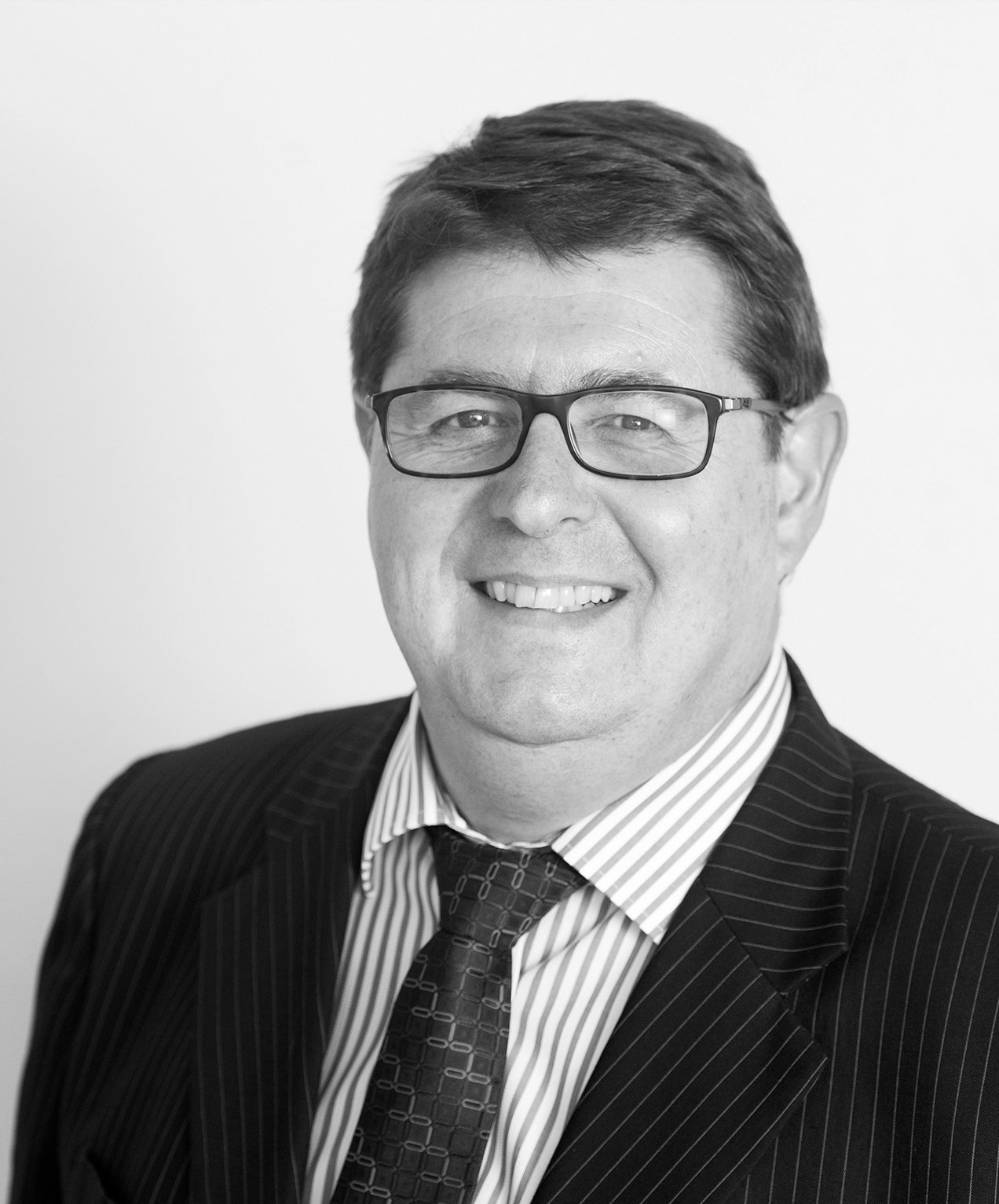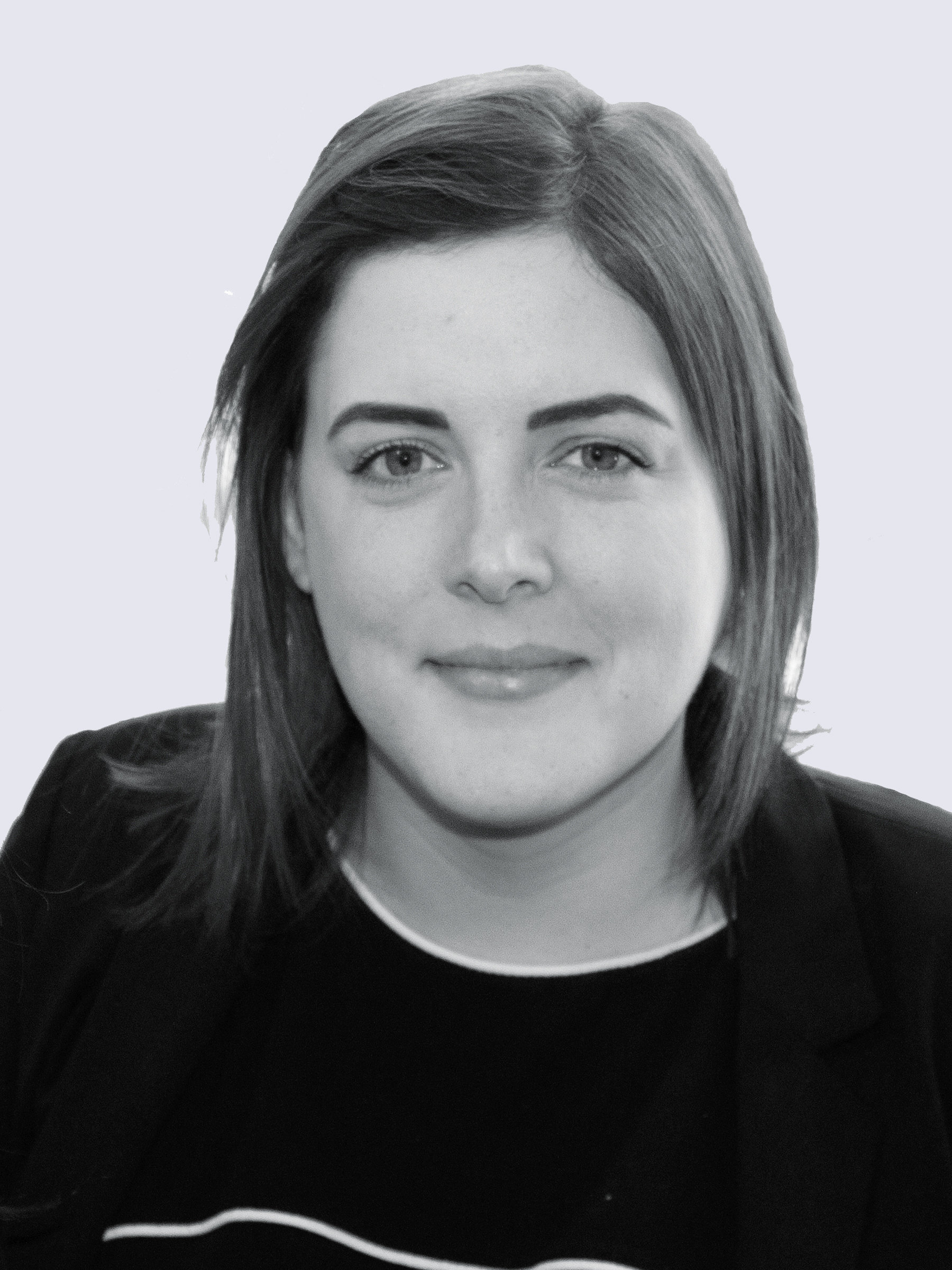 For further Coronavirus and Lockdown help and support for your business, please call either David Heys on 0116 212 1058 dheys@lawson-west.co.uk or Rebecca Beswick on 0116 212 1021 rbeswick@lawson-west.co.uk.
View all