x10 Last Will and Testament FAQs
10-10-2019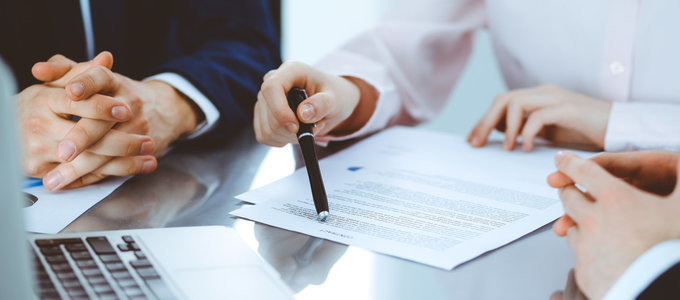 Phoebe Tranter, solicitor in the Probate & Wills team at Lawson-West shares x10 Last Will and Testament FAQs that you may find interesting including terminology and helpful hints.
1. What is a Will? and Why Do I need one?
It is important for everyone to have a Will, whether you own a property or not. A Will is a legal document telling the Courts who can deal with your bank account and other assets after your death. It can be much more tricky to deal with legal processes (such as giving notice to your landlord to end a tenancy, or selling your home) if you do not have a Will.
2. Does a Will have to be in a complicated legal language?
No! Although some words have a meaning that is agreed upon by lawyers, and it is usually advisable to include these words, it is often unnecessary to use complicated language, especially in standard Wills.
3. When should I make a Will?
As soon as you reach 18, as you cannot make a Will before then. Your Will should "grow with you", and be changed when your circumstances change, as you never know when it will be needed. Other important "trigger" milestones would be when you get married (or enter a civil partnership), when you have a child, when you buy a home or if you come into a large sum of money.
4. What is an Executor? / What is a Beneficiary?
An Executor is someone over the age of 18, whose role it is to ensure that all of your assets are collected in on your death, and distributed according to the your Will. They must also ensure your debts are paid.
A beneficiary is someone receiving money in your Will. This may be a fixed sum (for example, £1,000), or a percentage of your whole estate. They can be any age.
5. Can a beneficiary be an executor?
Yes, although they must be over 18.
6. How many executors can I have?
Up to 4, as this is the maximum allowed in law at one time. You must have at least one (or two, if there is a beneficiary who is under 18). You can have "replacement executors", who would be executors if your original executors died before you.
7. Can I protect my home from care home fees to make sure my children inherit my home?
Absolutely. This protection requires specialist advice surrounding your circumstances, as there are various ways to address this concern, all with their own merits and drawbacks. It is important to ensure that you are consulting a specialist solicitor in this area.
8. Can I appoint a guardian in my Will?
Yes, although certain rules apply to guardian appointments that cannot be overruled by wishes in a Will. It is therefore important to obtain advice about your specific situation.
9. When is my Will read?
Unlike the movies, the Will is not read out at a large event! Your Will is a private document and is only disclosed when you die. At this point, your Will is read to your executor, who will then act on your wishes. If you require a Grant of Probate, your Will will become a public document on the granting of the Probate.
10. What can Lawson West offer me when I make a Will?
Lawson-West Solicitors are specialists in Wills. We can advise you how to achieve your goals in your Will (be it protecting your property, estate planning so that there is no Inheritance Tax Bill, or otherwise). We offer all of our clients:-
An initial appointment to discuss requirements for their Wills, and advise on their individual situation

Drafts of their Wills

Two witnesses for signing the Will

Free storage of your Will for life

Certainty registration of your Will

Copies of your Wills to keep at home

Free "health checks" on your Will, to ensure it is up to date

A choice of three conveniently located offices

A dedicated solicitor who will see you through the process
If you require advice or support on making your Will please contact solicitor Phoebe Tranter on 0116 212 1055 or email ptranter@lawson-west.co.uk.
Lawson-West Solicitors has offices in Leicester, Wigston and Market Harborough, and also offers home visits.
View all