Embracing the Dying Art of Conversation
24-06-2019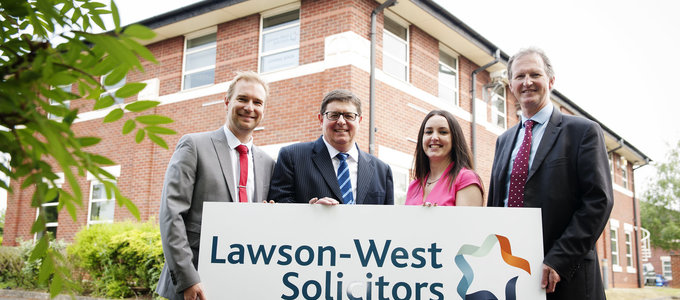 Law firms and business support organisations talk about placing clients at the centre of their thinking, but reaching-out to business individuals means more than just providing perfect legal advice and beautifully crafted letters.
With the increase in email communication, the art of being a lawyer has changed. Technology has developed, making communication and document sharing available across a number of ever-changing options. Unlike 'the old-style' solicitor who used to dictate to their secretary with a considered advice letter containing the pros and cons of a client predicament and then waiting days for a written reply; the modern 'new-style' lawyer is smart phone-savvy, tablet-aware and embracing of communication technologies like video, texts and blogging. Legal advice has never been as fast, accessible and adaptable as it is today.
Clients have access to their lawyer like never before
The downside is that most lawyers are spending more time with more clients in a faster and less intimate way. Face-to-face meetings and conversation has become a dying art in the profession, or so it seems.
Lawson-West bucks the trend of non-empathetic client communication, instead creating a Client Charter to set-out client service levels at the firm and what Lawson-West clients can expect.
Managing Director, David Heys, a well-respected figure in the East Midlands' business community and regular speaker on commercial and property-related legal matters, is well placed to understand the needs of customers.
"When people instruct a solicitor, they have an impression in advance of the service levels that they will receive and how the lawyer will communicate with them." David adds. "They expect a speedy response and a human conversation. Not everything needs to be done by email and picking the phone up and speaking to people can not only make them feel like their matter is in safe hands and being handled by someone they trust, but it can also speed-up communication, avoid lengthy email chains or even letters being sent unnecessarily and charged for. Client service is an old philosophy, but it is an important one to protect."
Client service is an old philosophy, but an important one to protect
"The art of having a conversation hasn't died at Lawson-West, we talk to our clients and get to know them as real people, because we believe client service really matters."
__________________________
Lawson-West has operated across Leicestershire for over 25 years. The firm has three offices within the Leicestershire area, Leicester, Wigston and Market Harborough.
Lawson-West offers a wide range of expert services, including:
• Residential conveyancing
• Divorce and family law
• Employment issues
• Litigation
• Business and HR services
• Commercial property and real estate services
• Wills, probate and LPAs
For further information, please contact David Heys, Managing Director, Lawson-West on 0116 212 1000 or visit www.lawson-west.co.uk.
View all