Lawson-West Solicitors celebrate in Market Harborough
14-10-2019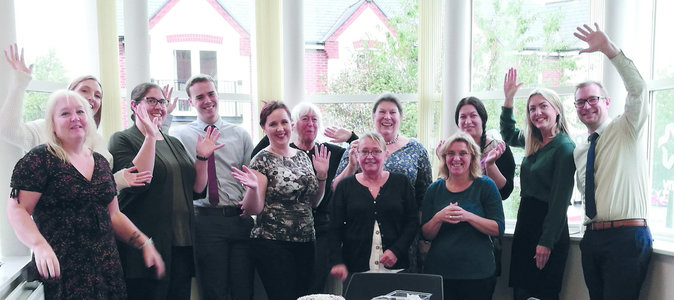 The Directors and staff at Lawson-West Solicitors Limited in Leicestershire have celebrated the one-year anniversary of its Market Harborough merger with Brown & Co Solicitors.
A year ago, the existing Lawson-West team welcomed their new colleagues into the Millers House offices in Roman Way.
The merged firm, trading in Market Harborough as Lawson-West Solicitors incorporating Brown & Co, prides itself on its commitment and depth of knowledge to provide quality legal services and lasting client relationships to individuals and business owners.
Lawson-West provides a broad range of personal and commercial legal services including probate and wills, conveyancing, family, employment, dispute resolution, commercial contracts and commercial property.
The firm celebrated the anniversary in Market Harborough with a lunchtime staff party.
David Heys, Managing Director at Lawson-West:
"The merger in Market Harborough brought increased knowledge and depth of expertise for our clients, extending the existing Probate & Wills and Conveyancing offering. As we look towards 2020 we see exciting times ahead for the combined team as we continue to build on the strength of our local relationships with clients and contacts and deliver exceptional client service."
www.lawson-west.co.uk
Millers House, Roman Way, Market Harborough LE16 7PQ
View all