Lawson-West Solicitors appoints two new Associates
22-11-2018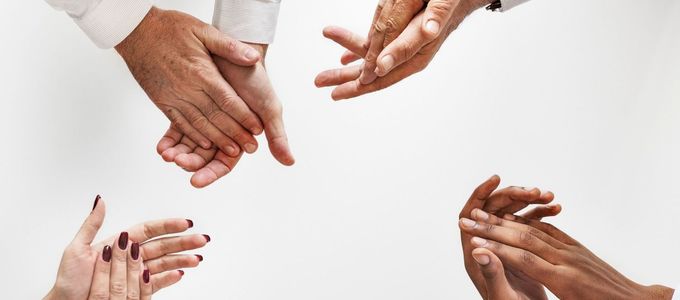 Lawson-West Solicitors are delighted to have appointed two well-deserving employees with Associate Status. Associates are appointed on an annual basis by the firm's Board of Directors to recognise an individual's commitment to their role and the firm.
Individuals will have usually completed three years' service with Lawson-West to be eligible and demonstrate that they regularly strive to go 'above and beyond' their normal remit. The firm's core values must be fully adopted by the individual, be highly respected among colleagues and make contributions towards the firm's continuous development. Associate Status can be awarded to anyone within the firm, it is fully inclusive, and this year's appointments are true to this.
Sarah Hickey, Litigation Assistant joined Lawson-West Solicitors in 1986 and specialises in debt recovery, and dispute resolution matters. On receiving Associate Status, she commented:
"For me personally it is acknowledgement and recognition, from the board, of my hard work, loyalty and commitment and is proof to others that you do not have to be a qualified Solicitor or Legal Executive to achieve this.
The Associate Status has empowered me to be even more challenging and brave in my beliefs when I consider these to be of benefit to Lawson-West Solicitors."
Lawson-West Solicitors are keen to promote and invest in personal development within the workplace and believe that the Associates Programme is an excellent way in which their employees can achieve this. It provides everyone with a clear framework to work towards and recognises individuals accordingly.
The second new Associate is John Kershaw, the firm's IT Services Manager. When asked what it meant to him to be appointed Associate Status he commented:
"I am honoured to receive Associate Status, as it shows that the Directors have formally recognised my contribution to the high Systems Availability that we have managed to achieve, often through me working unsocial hours in order to minimise productive downtime.
It is also special to me, as it has been awarded in the same year that I have achieved fifty years working in IT.
As an Associate, I want to advise the Board of Directors on future business efficiency and IT security strategies, to continue to enhance the effectiveness of the IT Systems on which the Company relies in order to deliver first-class service to our Clients."
Based from three offices throughout Leicestershire, Lawson-West Solicitors have been providing support, advice and professional legal services for over 40 years.
For marketing information, further statements, logo for print and any other marketing requirements to support any printed press announcements or articles, please contact Esther Theobald.
lw.marketing@lawson-west.co.uk | 01858 445 492 | 07944 092 882
View all