Marrying someone you love - the importance of Pre-Nups...
01-01-2020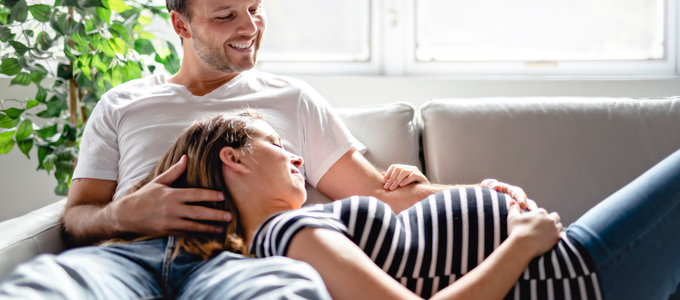 Pre-Nuptial Agreements
Frankie had a modest job in the film industry. He met Victoria, the daughter of very wealthy parents who had already been gifted substantial properties in London.
They fell in love and began living together, Victoria fell pregnant and they married, the date of the wedding being hurried forward because of Victoria's pregnancy. They would not have got married if it had not been for a pre-nuptial agreement, prepared by Victoria's lawyers, which gave Frankie no claim whatsoever on Victoria's wealth, present or future. Frankie took legal advice and signed the agreement freely. He made it clear that he was in it for love, not money.[1]
Over the course of the marriage, they had three children together but the relationship turned sour over the years and their loving relationship eventually broke down.
The children stayed with Victoria when they separated but Frankie continued to play a significant part in their lives.
At the time of the court case, the children were 9, 6 and 2 years old. Victoria never worked outside the home after her first pregnancy, Frankie had a series of jobs but by the time of the divorce court case he had lost his well-paid job and his employment prospects were poor.
After a bitter separation, Victoria continued to live at her home in a desirable part of central London, with the help of a live-in nanny. She continued to receive an £81,000 allowance per annum from her parents.
By contrast, the circumstances of Frankie were bleak. For about a year he moved from room to room in his own mother's bed and breakfast, depending on which rooms were vacant. He said he was living like a tramp, with his possessions in bin bags.
What Happened in Court?
When the case came before the High family court, Victoria argued that the pre-nuptial agreement should be upheld and would not offer Frankie a penny. Frankie claimed this was unfair and that Victoria's father could easily pay for a settlement.
The judge had to decide whether to agree that the terms of the pre-nup were binding. He accepted that both parties had been properly advised and that they had freely signed and understood the agreement. In such applications the court has a wide discretion to decide what is fair and reasonable, but the existence of a valid pre-nup is itself capable of altering what is fair.
Quoting from a previous judgment[2] the judge said, "A nuptial agreement cannot be allowed to prejudice the reasonable requirements of any children of the family." Frankie was a father, who had a part to play in the children's upbringing. He needed a decent home where the children could stay with him.
Frankie was awarded £900,000 to meet his housing needs, but when the youngest child reached 22, the home would be sold and the proceeds split, with just under half going back to Victoria and the rest to buy a flat, which Frankie could live in but would never own outright. He was also awarded a lump sum to pay off his personal debts. The judge said:
"But for the agreements, I would have awarded that sum (and more) outright as a housing sum.
But in order to give as much weight as possible to the agreements
Frankie can only have the use and not the ownership of the property."
The case shows that the courts are upholding properly drafted pre-nuptial agreements, even though they are not recognised by statute.
But the court still has a duty to consider what is fair and reasonable and it will consider the needs of the children first, and then, the needs of both spouses.
It is essential that both parties have had independent advice, have full knowledge of each other's means, and have agreed freely, (hence the agreement should be signed well in advance of the wedding to show both parties have had the chance to reflect on its terms.)
It should also at the very least meet the basic needs of both spouses, even if it provides for an unequal division of the assets. And most importantly, it must meet the needs of any child of the family, otherwise its terms will either be invalid or only partially upheld by the court.
Outcomes from this case:
Although pre-nups are not recognised by law, then can play an important part in future negotiation and asset splitting decisions made by the court. To stand the best chance of being upheld pre-nuptial agreements are entered into with full knowledge of each other's assets and following the rules described above.
The judge (court) has to take into account the needs of children first and it is important that a pre-nup meets these needs.
If you are contemplating moving forward in a relationship where there are unequal assets, you should consider discussing with us a pre-nuptial agreement. Contact Us.
Read more about Pre-Nups and Post-Nups here.

[1] The facts are based on the case of Luckwell v Limata [2014] EWHC 1035 (Fam)
[2] The leading case of Radmacher v Granatino [2010] UK SC 42
View all