Beverley Heys
Commercial and Business Services, Commercial Property and Real Estate
Joined Lawson West: 2014.
Beverley is highly experienced in all aspects of commercial property matters.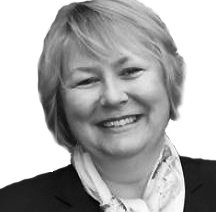 Prior to working in private practice, she worked in-house for an international company in the acquisition of telecommunications and Digital Audio Broadcasting sites for the BBC and telecommunications operators. This experience means that Beverley can provide specialist advice and knowledge to landlords, developers, individuals and businesses on a wide range of commercial property and real estate matters.
Beverley has also been integral in establishing our expertise in both the energy and renewables and the telecommunications sectors, and she regularly acts for clients in these sectors (such as wind turbine operators and international telecommunications companies). She also heads up the team that assist clients in transferring commercial property into pension schemes (both SIPPs and SASSs) and has developed strong relationships with some of the UK's leading pension advisers and their clients.
She comments:
"I deal with all aspects of Property work and have a reputation for my specialist work in the area of Landlord and Tenant.
My role is varied which has provided me with a wealth of knowledge and experience that my clients can benefit from. I also have a can do attitude and I am able to provide clients with good value and give excellent reliability."
You can contact Beverley:
Email: bheys@lawson-west.co.uk Tel: 0116 212 1058