What's included with a Lawson West Will?
12-03-2018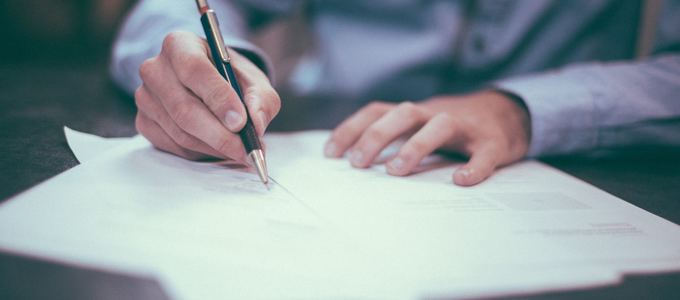 These days, Wills and Estate Planning is about much more than simply 'who do I wish to inherit once I'm no longer around'. There is a lot to think about, and it can often involve some tough decisions. At Lawson-West, we understand this, and have tailored our Wills and our procedures to what we feel is important to our clients.
So what does having a Will with Lawson-West mean?
Lawson-West will be your legal partner for life
We are always here to answer questions surrounding your estate and your Will in line with our Client Charter . We offer free 'health checks' on your Will, should you wish to make sure it is still appropriate and reflective of your wishes. We will also be able to help out with other needs you may have, perhaps you may consider Lasting Powers of Attorney, Court of Protection or dealing with Probate when a member of your family dies.
Legal Professionals, not Will Writers!
At Lawson-West, you will always be seen by a legal professional from our Wills and Probate Team. All are highly experienced with over 70 years of combined experience between them. The market is currently flooded with Will Writers who do not require any training and are often inexperienced yet expensive. Besides the advantage of a breadth of legal training, lawyers are regulated in their activities and are insured for their work.
Free Certainty Will Database
Lawson-West offers all of its clients the opportunity to join the Certainty Will Database- for free (RRP £30.00). We believe that everyone should be able to have their wishes adhered to when they pass away, and the Will Database allows any such wishes to be found. You may opt out of this service if you wish.
Free Storage for life
We have heard from many people, that they previously made a Will, which they thought was cheap, and did not realise that they had to pay for storage of that Will, which has been as much as £20 per week!
As part of our promise of transparency, we offer to store your Will, for free, forever. Should you also wish to store other important documents with us, such as your deeds, we will also happily store them for you.
Professional and Approachable People
We pride ourselves on our client care. We will endeavour to make you feel comfortable whilst making your Will, and to ensure that we have offered you bespoke advice that is appropriate for your needs and wishes. We understand that the process is not easy, but please remember, there is no such thing as a silly question. And this client care is forever.
Confidentiality
As a Solicitors firm, we have very stringent rules about who can access your Will. In short, the answer is no-one but you. We promise to never discuss your file with anyone outside of our department (unless you have asked us to) and to offer fully confidential advice. On your death, we must only release your Will to your executors.
Does it sound too good to be true? Our expert Wills team are also able to meet with you at any of our three offices, as well as at your home!
Please contact the team in Leicester on 0116 212 1000, Market Harborough on 01858 445 480 and in Wigston on 0116 212 1080 for more information or to book an appointment.
View all