Is My Will Private? A Solicitor's Advice
16-02-2018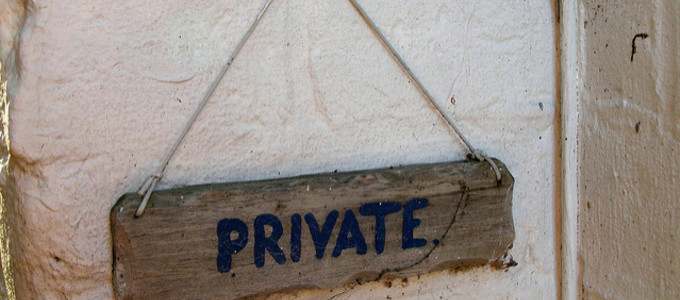 Do I need a solicitor's advice to draw up my Will?
A Will is a document that you create, and it details who is to benefit from your estate on your death. A Will is a document that should ideally be drawn up by a solicitor. This is due to the potential complications that can arise from homemade Wills. These include invalidity, unclear instructions and accidental beneficiaries. It is highly recommended that you see a solicitor, especially if you have more than one beneficiary in your Will.
Should I inform anyone of the contents of my Will?
At Lawson-West, we advise against telling anyone what is included in your Will. This is because, as solicitors, we must 'prepare for the worst situation'. In this case, this would be an instance in which anyone attempted to change your Will by acting on your behalf, or attempted to coerce you into altering your Will for their own benefit. That said, however, it is recommended that you do inform your executors of both their appointment and where your Will is held so that, in case the worst should happen, they will know where to find your Will. To this end, Lawson-West are able to store your Will and any related documents free of charge for life, and we have stringent security checks for those wishing to remove Wills. This means that you need only inform your executors to approach Lawson-West in the event that they should need to.
Is my Will private and, if not, what should I include in it?
It is important to note that no one is entitled to view your Will whilst you are alive. This includes your spouse, your solicitor or your children. The only situation in which a copy of your Will would be shown to anyone other than yourself would be on the production of a court order.
At the appropriate time, your executors will be allowed to see your Will such that they can distribute the estate properly and in accordance with your wishes. Should your estate require a grant of probate, a copy of your Will will be accessible online through the government website to anyone wishing to obtain a copy. It is for this reason that we recommend not to include phraseology in your Will that may later cause disturbances within the family, such as reasons why one relative has received a greater share of your estate than another.
Seeking a solicitor's advice on your will
If you are at all worried about your Will, or its privacy, and you wish to amend it, it is recommended that you seek advice on your Will from a solicitor. If you require advice on an existing Will, or would like to meet with one of our specialist lawyers to create a new Will, please do not hesitate to contact Lawson-West. You can call us on 0116 212 1000 / 01858 445 480. We can also arrange to meet with you at one of our offices in Leicester, Wigston or Market Harborough. Home and hospital visits are also available.
Photo credit: Auntie P on Visual hunt /  CC BY-NC-SA
View all