Lawson-West's top ten tips on raising a grievance.
01-07-2018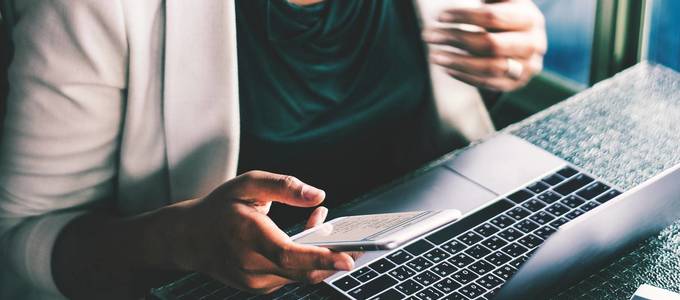 Employees are entitled to raise a grievance if they have a concern, problem or complaint at work. It could be the way the way a colleague or manager is treating them, concerns regarding a task they have been instructed to do or being subjected to unreasonable treatment.
Making the decision to raise a grievance can often be difficult but if employers are unaware of what is happening there is nothing they can do to address the matter. An employer should have a formal process to adhere to when raising a grievance and ideally it will be submitted in writing.
Ten tips to consider when raising a grievance
The following article outlines the top ten tips to follow when raising a grievance.
Ensure the grievance is submitted in writing. It is difficult to document every detail if it is a verbal conversation and points could get missed. Providing the grievance in writing ensures all the points have been raised and can be investigated thoroughly.
Make it clear the document being submitted is a 'Grievance'. If this is not obvious, the employer is not obliged to investigate and respond.
Set out each concern clearly and concisely in plenty of detail. Where possible answer the following questions:
What happened?
When did it happen?
Where did it happen?
Who was involved?
What was said?
Why was it upsetting and why was it the trigger to raise a formal grievance?
Provide plenty of evidence. The more information and evidence provided to support the grievance the better. It will help the employer investigate the issue more efficiently.
Be aware of the formal Grievance procedure in place at work. It is essential that the correct procedure is followed. It is important to know who to send the grievance to and the time frames in which matters will be investigated and responded to. Having a thorough understanding of this information is useful if any issues arise and responses are not provided in time.
State any examples that could be deemed as an employment law issue such as; discrimination, a breach of contract, a health and safety breach or whistle blowing situation. It can be difficult to know if the case has any legal grounds, in particular, issues surrounding discrimination. This is the best time to raise such points and the best opportunity to remedy any issues. If it is unable to be resolved at the time, this is evidence of the issue being raised should the matter be taken further.
Be transparent and ensure no details are missed. If the employer is not presented with all of the facts at the outset it makes it very difficult for them to investigate fully. It will also cause bigger issues later on should the matter result in litigation or even an Employment Tribunal.
Be proactive and provide a solution. If a solution can be easily remedied include this within the grievance, this will help the employer.
Always keep a copy of the grievance, many people don't which makes it very difficult should the matter be taken further.
Obtain evidence of receipt. Send grievances by recorded delivery so it can be identified when it was received and who by. If it is by email include a read receipt. It is important to keep a track of where the process is up to.
Raising a grievance and legal support
Raising a grievance isn't a decision that is taken lightly but is a right every employee is entitled to. Knowing where to start and what to do can be of the main reasons individuals put raising a grievance off, so we hope our top ten tips will make taking this step easier.
If you are unsure about anything covered in this article or are wondering whether you are in a position to make a grievance, our Employment Law Team can offer support and guidance throughout this process.
If you require support with any employment issue, are looking for advice or believe you have grounds for an Employment Tribunal claim, in the first instance contact our employment team on 0116 212 1000 or 018585 445480 for a free initial consultation, during which we will be able to suggest the most appropriate course of action for your situation. Alternatively, complete our contact form and we will contact you directly.
At Lawson-West our Employment Team have a wealth of knowledge that means they can help both employees and employers and are national providers of employment law advice.
View all