Landlords & Tenants – latest on Christmas Evictions - Covid-19 Rules Updated
18-12-2020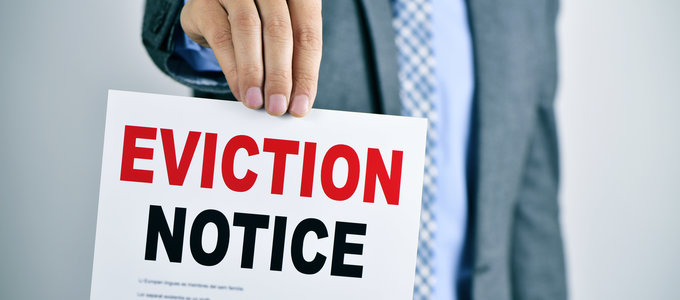 Following an updated government guidance note to Landlords and Tenants this week, outlining the state and process of evictions for the Christmas period into 2021, there are implications for landlords and tenants with affected properties.
Eviction
The Coronavirus Act 2020 provides protection to social and private tenants by delaying when landlords can start proceedings to evict tenants. The provisions of the Act have now been extended through legislation.
Evictions before the update
Since 29 August 2020, landlords have been unable to start possession proceedings unless they have given their tenants 6 months' notice of eviction, unless the case is deemed serious. Serious cases include those in relation to anti-social behaviour (including rioting), domestic abuse, false statement and where a tenant has accrued rent arrears to the value of over 6 months' rent.
Evictions since the update
Possession Proceedings
The stay on possession proceedings expired on 20 September 2020 and landlords are now able to progress their possession claim through the courts who will prioritise the most urgent cases, such as those involving anti-social behaviour and other crimes. Whilst the period of national restrictions and covid Tiers remain in place, longer notice periods and new court rules apply and will also apply in all local tiers when the national restrictions are lifted.
Bailiffs
To protect against COVID-19 transmission, the government changed the law to ensure bailiffs do not to enforce evictions in England over the period of national restrictions – the new Tiers, which came into force on 2 December. Following the lifting of current Covid restrictions, there will be no bailiff enforcements throughout December, including over Christmas, and until 11 January 2021.
No eviction notices can be served until 11 January at the earliest and, given the 14-day notice period required, no evictions are expected to be enforced until 25 January 2021 at the earliest.
The only exceptions to this are the most serious circumstances: illegal occupation, false statement, anti-social behaviour, perpetrators of domestic abuse in social housing, where a property is unoccupied following the death of a tenant and extreme rent arrears, equivalent to 9 months' rent with any arrears accrued since 23 March discounted.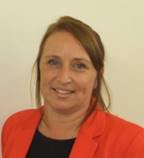 Sarah Hickey, Associate, Commercial Dispute Resolution
Sarah Hickey adds:
"By restricting landlords' ability to evict tenants until 25th January at the earliest (including the 14-day required notice period), forfeiting and unwanted tenants are effectively being given Christmas and New Year at home.
This action is hoped by government to protect against the spread of the Covid-19 virus as it will deter evicted tenants from potentially 'moving around' the country and it will also act as a barrier to minimise virus contamination as bailiffs seek entry to properties and go on to unwittingly spread the virus to other households and tenants in other locations, which is especially important as Tier restrictions have recently been toughened and extended."
For possession proceedings advice, please email shickey@lawson-west.co.uk
View all