Coronavirus News: Top 10 Tips to Protect Your Interests
26-03-2020
Coronavirus – Top 10 Tips to Keep You Legally Safe


1. Keep Things in Writing - Retain proof of what has been said or agreed
With many different arrangements being cancelled, you may find yourself dealing with several companies over the phone. It is important that anything you agree verbally is followed up in an email. Even if the Company in question refuses to do so, you should email them to confirm what was discussed.
If you needed to take any further action against a Company or an individual, it is far easier to do so if you have a record of what was discussed or agreed.
2. Dealing with Debt - Discuss it with creditors, don't put it off
During a time when your income may be reduced, you may be concerned about any inability to pay your outstanding debts. If you feel you cannot afford your regular monthly payment, it is best to speak with the individual or Company directly, to see if they are happy to place your matter on hold or accept a reduced amount for the next few months. These are unprecedented times, so you may find there is an increased willingness to be more reasonable. If an agreement is reached please take note of point 1 above.
3. Protect Your Job - Read your employment contract!
Due to the ongoing situation, your employer may be forced to make cuts, including the reduction of staff. Before this happens, ensure you are aware of your employment rights, as well as reviewing your employment contract. If you require any specific guidance, do not hesitate to contact us for further legal advice or check our other employment law articles.
4. Force Majeure - Cancelling a contract in circumstances which aren't your fault
As various agreements are cancelled, you may hear the term 'Force Majeure', but what does it mean? Force Majeure is defined as an unforeseeable circumstance that prevents someone from fulfilling a contract. It is often used to try and cancel a contract without receiving a penalty for doing so.
Due to the Coronavirus, both individuals and Companies may attempt to rely on this to cancel a contract. It is to be noted that whilst Force Majeure is not an automatic right in UK law, it may be included within a clause in a contract. Before attempting to raise this issue or agree to the cancellation of a contract, ensure you or your legal representative have reviewed the contract in question.
5. Keep Your Home - Apply for a mortgage holiday / avoid eviction
As discussed in tip 2, there are going to be increased financial pressures on many of us. The Government recently announced the proposal of a 3 month mortgage holiday for those unable to meet payments across the next few months. If you want to take advantage of this, you should contact your mortgage lender directly.
For those in rented accommodation, the Government has passed legislation that the notice for repossession is now 3 months. This means a landlord cannot evict you from your property for 3 months after they've served notice on you. If you are struggling to meet rent payments, it is advisable to contact your landlord directly and see what flexibility they can offer you.
Government's Coronavirus News on Evictions
Mortgages: 3-month payment holidays and interest payments

6. Event Cancellations - Can I have a refund for my cancelled event?
From weddings to birthday parties, events are being cancelled up and down the country. The general rule is that if the organisation cancels on you, you should be provided the opportunity to either re-book at no extra cost or receive a full refund. If, however you are the party to cancel, there is no guarantee that you will receive a refund. This may depend on whether the Company are willing to honour a refund given the current circumstances. If you are in any doubt, you should contact the Company directly to discuss your concerns and to see what they can offer you.
7. Travel Insurance - I need to cancel our summer holiday
There are now many travel restrictions all over the world. Due to this, many will want to cancel a holiday this summer. Before cancelling the holiday, ensure you check your travel insurance policy. Many travel insurers do not provide cover for cancellation due to a pandemic, and as such you may be left out of pocket. If a holiday provider cancels on you, you should be entitled to a full refund, however you should still check the terms and conditions of your booking.
8. Working from Home - Does GDPR apply when working from home?
If working from home, it is important to consider the protection of personal data. As has been widely communicated, the General Data Protection Regulations are far more stringent than they once were. It is vital to ensure that you are storing data on a secure system. It is advisable to avoid printing from home, in order to avoid the risk of personal data being lost or incorrectly disposed of. As is the case if you were in the office, all suspected data breaches must be reported immediately.
9. Business Advice - I own my own business and have supplier contract worries and don't want to lay off staff
If you run a Company, you may wish to research the grants and loans offered by the Government, as this may enable you to avoid laying off any staff, therefore lowering the risk of receiving any employment claims. If the unfortunate situation arises where you are forced to lay off staff, it is advisable to seek legal advice before taking any such steps.
See also Furlough Leave:
If you have agreements with suppliers or manufacturers, you should try and liaise with them directly to resolve any possible issues. As has been discussed these are unprecedented times and it is advisable to try and act as reasonably as possible. Whilst these matters can often be taken further, the delays in Court proceedings are only going to be extended due to the Coronavirus, and it may be in your interests to avoid taking such action in order to reach a swift resolution.
10. Family Agreements - My family lent me money and now I can't pay them back
You may have existing family agreements, such as personal loans or gifts. As discussed in tip 2, you will need to consider whether you are able to continue repaying the loan. If not, the best thing to do is speak directly with who has loaned you the money and explain your circumstances.
Unfortunately, there is less regulation with a loan between family members and during this time it may be that family members offer to help financially. When reaching any verbal agreement, you may wish to consider the advice in tip 1. Putting such an agreement in writing is not a reflection of lack of trust but instead provides certainty between the parties about what has been agreed.
If you have any legal related queries regarding the Coronavirus, do not hesitate to contact us.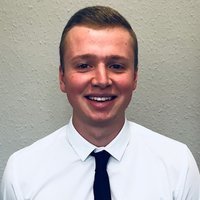 Harry Mellors, Dispute Resolution at Lawson-West Solicitors hmellors@lawson-west.co.uk
We're here to help.
View all