Coronavirus Working From Home Testimonials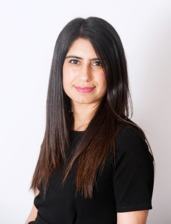 Vaishali Thakerar, Head of Employment, Lawson-West Solicitors, Leicester

"I would just like to take this opportunity to thank you for all your help and support with this matter and will keep you in mind should I need any legal support in the future."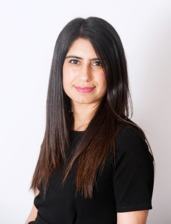 Vaishali Thakerar, Head of Employment, Lawson-West Solicitors, Leicester
Your news... "Couldn't have come at a better time in these difficult times for us and everyone.
We much appreciate all the hard work and the help and support you gave us along the way."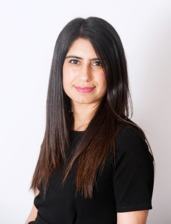 Vaishali Thakerar, Head of Employment, Lawson-West Solicitors, Leicester
The service stood-out because "There was excellent contact throughout", "Nothing could have been improved upon" and "I will use you again. Thank you".
Client A: "Ashley worked on this in an impressive way, being knowledgeable of the case and providing what seemed to be a genuine care for my wellbeing, as well as seeking to achieve the result that I deserved with my case, which, ultimately, resulted in a win."
Client B: "The support and communication was excellent. Throughout there was a very open and honest appraisal of my case which made it easy for me to make decisions. From the time I made contact with Lawson-West Solicitors and Ashley supported and guided me through my case and explained the risks and benefits at each stage. I would recommend them highly."

Sejal Patel, Solicitor, Employment Team
Lawson-West Solicitors, Leicester


In a Constructive Dismissal matter: "Sejal gave clear and concise instructions for me to follow, keeping me in the loop with excellent communication. Well done Sejal ! This has been tough - for me anyway."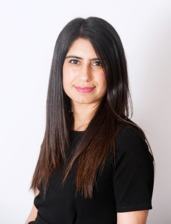 Vaishali Thakerar, Head of Employment, Lawson-West Solicitors, Leicester
"Just a quick email to say thank you to you and your team for all the hard work and effort you guys put in. It was never about the money, it was all about accountability and proving that the decision to dismiss was wrong and unlawful. Today's judgement cements what I originally thought and confirms that it was unlawful to dismiss me."

Sejal Patel, Employment Solicitor, Leicester
"Thank you so much for all your efforts in helping us, Sejal.
Really appreciate it, we shall pass your details onto anyone that many need them now or in the future.
You really go above and beyond. Thank you again."
"There was nothing to improve on. Ashley (Hunt) always responded to emails."
"Everything was exceptional, especially the client care from Ashley."
Sejal Patel is a credit to the company, excellent.
The professionalism, thank you for your help.
I would like to thank Vaishali and Satinder for helping me through what was a difficult period whilst going through the legal process of my case. You are both a credit to your chosen profession and I would like to wish you both well for the future.
Constant communication to keep me informed. Excellent service provided with a caring attitude.
Kind, friendly and very understanding, very good in everything that was required. Great firm of solicitors that give a very good service.
Vaishali's communication was excellent throughout, she explained processes well, showed empathy and carried everything out with little pressure on us. The service we received was excellent.
Keeping me informed was great, much appreciated for everything, thank you.
Friendliness and prompt action, thank you very much for your help.
Thank you for all your help during the process as you have made it run smoothly and simple to understand, as well as being stress free. I would easily recommend you to anyone I know that needs legal advice, friends and family.
Being able to speak to my designated solicitor Ashley Hunt directly and the understanding of my situation.
Understanding and compassionate when dealing with initial proceedings.
Thorough, efficient service. Kept informed and nothing was too much trouble. Ashley took the time to explain everything and went the extra mile to help me win my case. Support and service was excellent.
I wanted to thank you personally, as I would never have got through it all without your support and cleverly written letters. It was a most stressful time for me and if I hadn't had your support, I definitely would have struggled to deal with it.
Friendly, professional, very good communication.
I would like to thank Vaishali and Sejal for their professional service, they were friendly, helpful and understanding.
Thank you for all you hard work, we all work hard but you were exceptional. Those dark days of my life, your kind words were inspiring, warm, comforting and helpful, you were always ready to listen and tolerate.
The personal touch and being able to contact Sejal at any time with any questions or concerns. Also the understanding she showed towards my feelings and welfare throughout.
The solicitors that supported me were compassionate, understanding, tactical and also conducted themselves with a high level of integrity and moral standing.
The warm, affable nature of the solicitor Mr A Hunt, took time to explain everything to me. Excellent service, keep it up.
Quick and prompt responses.
Friendly solicitors that explain things clearly.
Thank you for all your hard work, I really appreciated all your help and advice. Very helpful and utterly professional.
Sejal was great, she understood my position and was supportive throughout.
The solicitor that I dealt with was very helpful.
Communication, ease of access to my solicitor and my solicitor's professionalism and patience.
Solicitor was very helpful and understood my father's needs.
Attention to detail in my case was good.
Very friendly & approachable.
My representative was very understanding.
Throughout proceedings, I got the impression from Alex that I wasn't just another client. He cared about my case and that put me at ease.

Thank you very much for all of your and Sejal's hard work in bringing my case to a satisfactory conclusion. I found your professional approach, the reassurance at times of stress and the ease of being able to speak with you personally encouraging. It has been a pleasure working with you and would certainly use, and recommend, Lawson-West again.

Alex's good communication.

The Solicitors I dealt with were very patient, they kept me informed about all areas of my case.

I found you extremely supportive and appreciated the expert initial consultation offered. Your strong and timely communication and guidance throughout stood out and made the service special.

Thank you so much for all your hard work – don't change a thing! Thank you.

Thank you so much for all the advice and help you have put into my case. You always reply to emails quickly and are happy to discuss matters over the phone.

Thank you for your time and support. I received a friendly service and an immediate response when I needed more information.

Very professional and helpful. Excellent at all times.

Dear Vaishali
Thank you very much for all of your and Sejal's hard work in bringing my claim to a satisfactory conclusion.
I found your professional approach, the reassurances at times of stress and the ease of being able to speak with you personally particularly towards the final days of my case encouraging.
It has been a pleasure working with you and would certainly use and recommend Lawson-West in the future.
Alex has been a really great help - his communication and explanation of the process throughout could not have been better and I cannot fault him. Alex has been especially compassionate due to the personal nature of my claim which is something that can be hard to come by. I would definitely recommend Alex and Lawson-West to my friends and family members.

I would like to thank all who were involved with my case, I am happy with the outcome.

Reassuring, factual, prompt.

Ashley Hunt's brilliant communication skills.

Open, transparent and willing to help. Alex and Sejal - thanks for the work you put in, you were a huge help. Thanks!

Excellent service throughout.
Your patience, understanding and empathy.
Good customer service, I felt that my needs were always considered and met. A truly great service, who I would recommend to anyone thinking about making a claim.
Everyone was helpful and friendly and accommodating for location. Thank you for helping me and giving me the right advice.
I would definitely recommend Lawson West to other people and in particular Alex and Vaishali as I was fully happy with the service they provided. I appreciated your prompt and speedy replies. When you are stressed about a case that is pending, a speedy reply from your solicitor does really help and I have received that throughout my case specifically from Alex. You have been really helpful from day one.
Alex was an outstanding and attentive lawyer.
Thanks for believing in me. You have a fantastic team who know their stuff. Although I hope I don't have another employment law issue, should the occasion arise, I wouldn't hesitate to contact you again.
Very happy with Lawson-West, you are caring and understanding.
From the first time you contacted me, your experience and knowledge gave me the confidence and resolve to carry out the grievance against my former employer. I had not had any experience of this type of situation, so I needed someone like you to guide me through the process. I am grateful for the way in which you dealt with the issues that arose resulting in a successful outcome.
You handled our case with understanding and compassion given the circumstances. We could not have asked for any more from you and know that you did all you could to get us an acceptable resolution during a very stressful time of our life. Thank you so much for everything.
Sarah has handled an access issue for us and I have to say she's been amazing ...she's professional, polite and really is great at her job. She has looked out for our interests while ensuring the whole case was fair and ran without hiccup. A real credit to your company and we will be recommending your company.
A big thank you to the solicitor who was tirelessly supportive and professional.
Ashley stood out, an asset to Lawson-West.
Your speed and excellent communication stand out.
You were fantastic and answered my questions without using legal jargon.
Your patience when I didn't understand some aspects and was a bit stressed out – thank you.
I am very grateful to you and Lawson-West for all your work and for supporting me. You have been very kind to me, and that has made this horrible episode just a bit more bearable.
My sincere compliments for a highly professional and honest service. Thank you very much.
Easy to deal with and was kept fully informed of the process.
Thank you for a hassle free service, you were very good to deal with. Alex and Vaishali were very good and thorough – great outcome!!
Always made me feel at ease.