Election 2017: Our Manifesto Guide for Employment Law
06-06-2017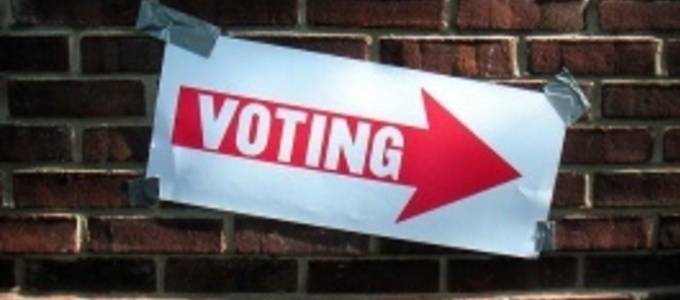 The general election on 8th June 2017 will inevitably result in a change to the political landscape. Now that the major parties have set out their plans for government, it's worth looking at what they're offering.
So, what will the main political parties do to the world of Employment Law if they were elected?
Workers' rights
The Conservatives have claimed they will deliver the biggest expansion of workers' rights by guaranteeing that current rights will remain unchanged through the Brexit process, a statutory right to a year's unpaid leave to care for a relative and measures to protect employees' pensions.
Labour's manifesto outlines a 20-point plan which it believes will end the "rigged economy" in the workplace. This includes removing employment tribunal fees, giving all workers equal rights from day one, and a ban on zero hours' contracts and unpaid internships. It has also promised to repeal the Trade Union Act 2016.
Labour would "extend the rights of employees to all workers", effectively scrapping the employment status of "worker" and will review redundancy arrangements, potentially increasing statutory redundancy pay.
The Liberal Democrat's indicate that the party would scrap tribunal fees, and would stop abuse of zero hours' contracts, giving workers the right to ask for a fixed contract after a certain period.
Wages and holidays
The Conservative party will increase the national living wage "in line with average earnings by 2022."
The Labour Party has promised to increase the national living wage to "at least" £10 per hour by 2020 and this would apply to all workers aged 18 and over, not just those aged 25 and over, as it is currently.
Labour would introduce four new public holidays, in addition to the statutory holiday entitlement so that "workers in Britain get the same proper breaks as in other countries".
Both Labour and the Liberal Democrats have pledged to end the 1% pay cap on public-sector pay and ensure these workers receive pay rises in line with inflation.
Immigration and Brexit
The Conservatives have said they will stick by pledges made in David Cameron's 2010 manifesto to cut net migration to "tens of thousands" – latest figures from the Office for National Statistics show the current level to be 273,000. The Conservatives would also enact the Great Repeal Bill, which converts EU law into UK law, meaning existing workers' rights would continue to be available under UK law at the point at which we leave the EU.
Labour has promised to ensure that employers recruiting workers from abroad do not undercut workers at home. Along with replacing the Great Repeal Bill with an EU Rights and Protections Bill, to safeguard workers' rights handed down from the EU.
The Liberal Democrats have pledged to "unilaterally guarantee the rights of EU nationals in the UK, ending their ongoing uncertainty", together with securing the same rights for UK citizens living in EU countries which would also protect rights enshrined in EU law, such as the 52 weeks shared parental leave.
Childcare, parental leave and employee wellbeing
Labour and the Liberal Democrats have both pledged to extend paid paternity to a month, to encourage greater sharing of parental responsibilities. Labour has also indicated it would increase the rate from its current level of £140.98 per week.
The Conservatives have pledged to give workers a statutory right to a year's unpaid leave to care for a relative and would also grant a two-week period of paid leave for parents whose child has died all to improve the take-up of shared parental leave and help companies to offer more flexible working environments.
Labour would consult on the introduction of statutory bereavement leave.
For disability discrimination claims, the Conservatives plan to remove the requirement for employees who have suffered from a mental health condition for at least 12 months before they gain protection under the Equality Act.
Under a Liberal Democrat government, flexible working and shared parental leave would become 'day one' rights and Access to Work, the programme aimed at getting those with disabilities back into work, would also be extended under a Liberal Democrat government.
At Lawson-West, our Employment Law team can provide you with current and expert advice on your rights at work or the rules employers need to have within the workplace. If you need any advice or help please contact us.
Vaishali Thakerar, Alex Reid and Sejal Patel are available on 0116 212 1000. You can reach Ashley Hunt and Carrie-Ann Randall on 01858 445 480.
View all