Coronavirus News: Redundancy or Flexible Furlough? – that is the question
09-06-2020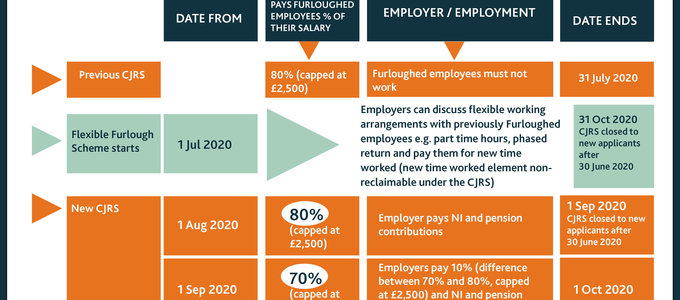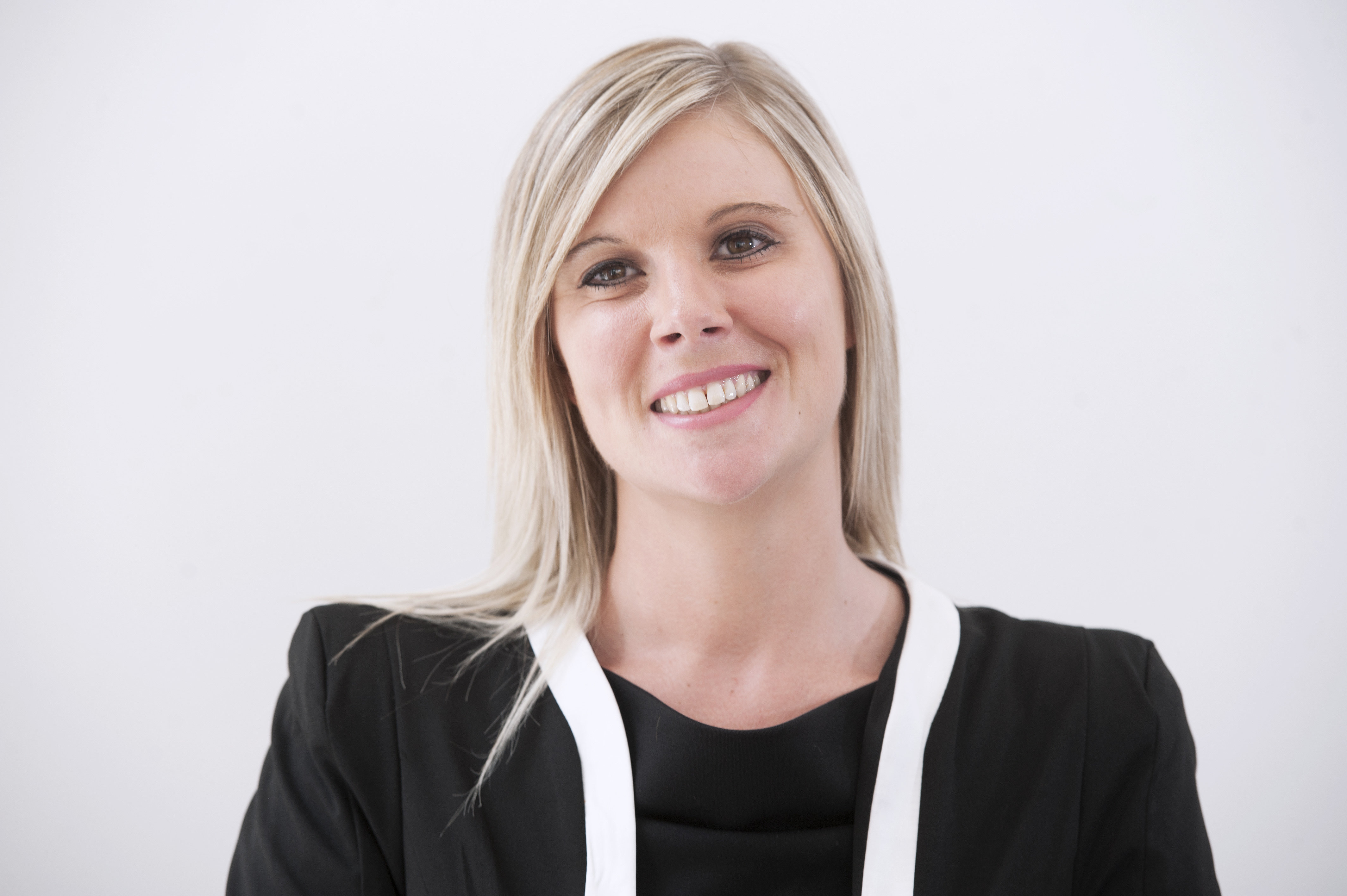 "The story of surviving Coronavirus is now turning towards business survival."

In this article Carrie-Ann Randall discusses the dilemma facing thousands of businesses up and down the country and looks at some solutions to help them.
To date over 1 million employers have placed employees on furlough leave under the Coronavirus Job Retention Scheme (CJRS), costing the Government over £4bn per week. On 29th May 2020, Rishi Sunak announced the creation of 'Flexible Furlough Leave' which creates the opportunity to allow employees to gradually return to work, dependant upon business needs.
Flexible Furlough Leave – You need to act fast
Whilst the creation of Flexible Furlough Leave is helpful, it is something that if not acted upon fast, could be the start of multiple businesses being faced with the tough choice of making employees redundant.
What is Flexible Furlough Leave?
Click below to view our helpful guide: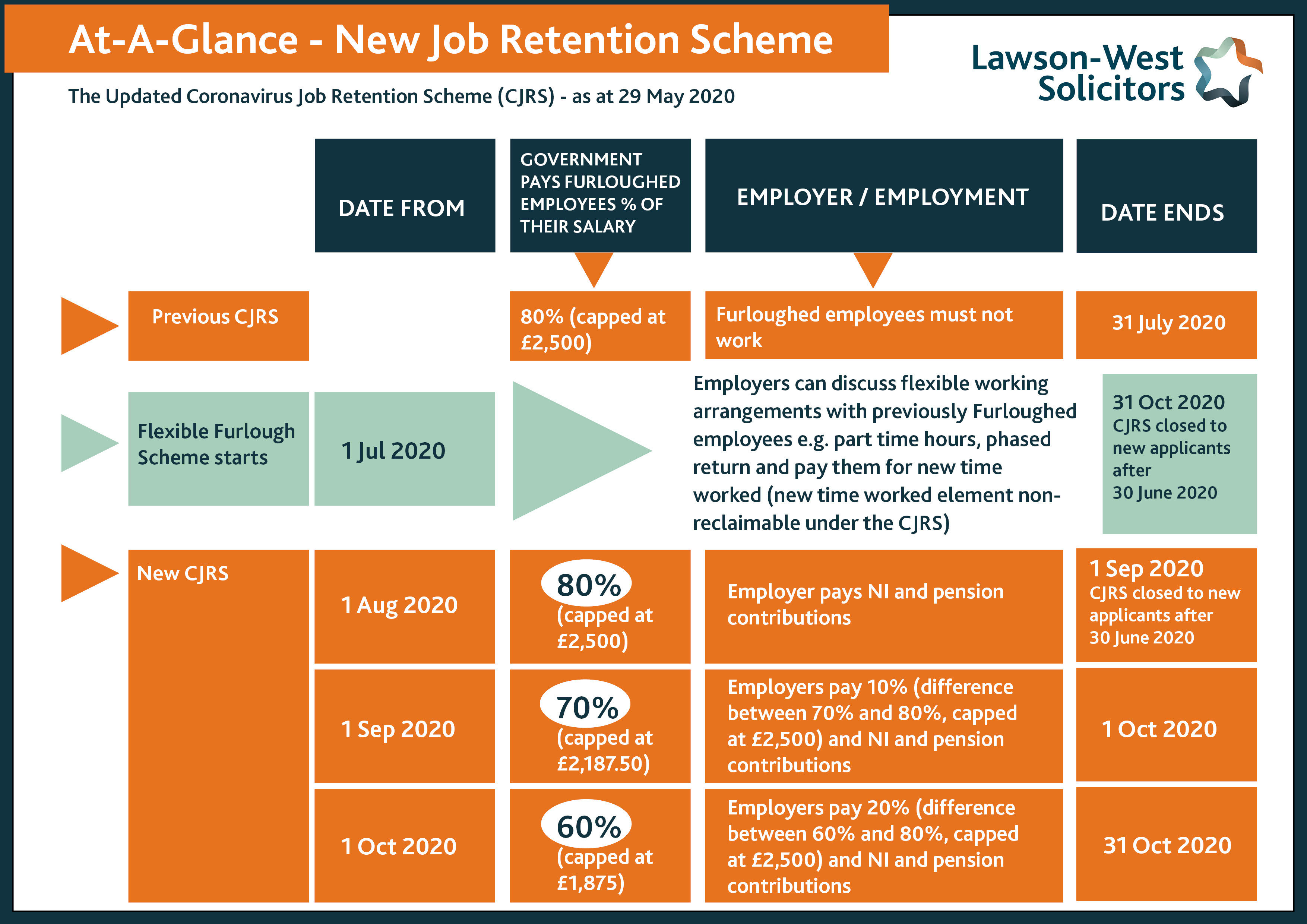 From the 1st July 2020, those who have already been placed on at least one period of furlough leave (minimum being a period of 3 weeks) can be brought back to work for any amount of time and any shift pattern, whilst still being able to claim payment for the remainder of the hours they have not been able to work.
Who is eligible for Flexible Furlough Leave?
It is important to note that the 'Flexible' arrangement can be applied to anyone who has been placed on at least one period of furlough leave prior to the 30th June 2020. It means that those who have returned from furlough leave can also be placed on the flexible structure, not just those currently placed on furlough leave.
Employers will need to ensure they accurately record the hours worked by those placed on flexible furlough leave in order to seek recovery via the scheme, claiming a minimum period of one week at a time.
As before, in the original Coronavirus Job Retention Scheme (CJRS), consent of the employee will be required for those being placed on flexible furlough leave. It is suggested that a discussion is held with those affected and a written consent/agreement drawn-up and signed. This will allow clarity for all parties and act as evidence of the agreement reached.
Flexible Furlough Leave – for Employers
Employers can claim the grant for the hours their employees are not working calculated by reference to their usual hours worked in a claim period.

Employers will need to report the hours worked and the usual hours the employee would have been expected to work within the claim period.

The number of employees an employer can claim for in any claim period cannot exceed the maximum number they have claimed for under any previous claim under the CJRS.
Flexible Furlough Leave – for Employees
Employees will be paid by their employer subject to their employment contract for any worked hours where the employers will be responsible for paying the tax and NICs due on those amounts.
10th June is a critical date for the Flexible Furlough Scheme.
The new scheme means that:
Employers will not be able to place any new employees on furlough leave after 30thJune 2020. From this point, employers will only be able to furlough employees that they have furloughed prior to 30th Given that an employee must be furloughed for at least the minimum period of three weeks this means that the final date by which an employer can furlough an employee for the first time will be 10th June 2020 in order for the current three-week furlough period to be completed by 30th June.
So, what does this mean for those businesses who are not able to place their employees on furlough leave prior to the 10th June 2020 or discover a reduction in work or work of a particular kind? Simply put, employers are going to have to make some tough decisions and consider the possibility of restructures and redundancies.
Employers – How to Avoid Restructures or Redundancies
The CJRS was implemented to avoid employees losing their jobs because of the economic downturn following the Coronavirus pandemic. With the tight time frame that does not permit employers flexibly to exercise the furlough scheme after the 10th June 2020, this is placing potentially greater emphasis on the need to reduce workforces and streamline businesses to ensure their survival. The redundancy process is a formal one.
The statutory definition of redundancy is:
"An employee who is dismissed shall be taken to be dismissed by reason of redundancy if the dismissal is wholly or mainly attributable to:
(a) The fact that his employer has ceased or intends to cease:
i. to carry on the business for the purposes of which the employee was employed by him; or
ii. to carry on that business in the place where the employee was so employed; or
(b) The fact that the requirements of that business:
i. for employees to carry out work of a particular kind; or
ii. for employees to carry out work of a particular kind in the place where the employee was employed by the employer
Have ceased or diminished or are expected to cease or diminish."
This means, a dismissal will be by reason of redundancy if it is wholly or mainly attributable to the diminishing requirements of the business for employees to carry out work of a particular kind (either in the place where the dismissed employee was employed, or within the business generally).
Don't make rash decisions about redundancy
With the weaning-off the government support and more businesses forced to pay a greater proportion of the salaries for employees - with some still not able to either open or be fully operational - it is believed this could lead to a significant rise in redundancies.
It is likely that some businesses may not have the experience or ability to seek legal help forcing them into making irrational, emotional and illegal decisions. The fear is that employers make engage is more of a kneejerk reaction owing to the compressed time frame imposed.
From August 2020, employers will have to start stumping-up the costs of their furloughed workers, starting with the National Insurance contributions and Pension contributions.

Following in September 2020, employers will be forced to take over the 10% of their furloughed employees wages and October seeing a rise to 20%. For those businesses that simple cannot afford to make such a commitment, unemployment and redundancies are sure to rise.
Carrie-Ann Randall comments:
"The fear by most legal experts is the possibility for rash, emotional decisions to be made which cannot be fully evidenced leading to a rise in claims for unfair dismissal. The economy is already so fragile, with business struggling to commit to the 10% salary contribution coming into force, most may not be able to pay the statutory payments required to an employee in a redundancy situation. If litigation is then necessary to either party, there will be no winners. In my experience, the worst decisions are made when driven by emotion.
The process is lawful and if redundancies are inevitable, they must be done accurately to avoid the financial consequences that could present themselves to the employer's business."

"The story of surviving Coronavirus is now turning towards business survival."
Getting redundancy wrong
Redundancy undertaken unlawfully can lead to a successful claim of unfair dismissal. The penalty for this can be up to one year of the employee's salary and benefits. If your business must consider greater than 20 redundancies at one time, this would be considered a collective consultation and carry must stringent consultation procedures and penalties.
Times are very hard and scary and the post-Coronavirus world is one no one has ever experienced before.
Tough decisions can be made which may not mean the instant need to reduce your staff.

It is possible to look at other reductions or measures to reduce the liability and retain your employees, these include:
Discussion with employees about their willingness to opt-in to reducing their working hours on a temporary or permanent basis and a subsequent pay reduction, changing shift patterns, reducing overtime, flexible working regimes, reducing expenses - all these discussions can happen with the correct level of communication and positive participation by employees.
In a time of crisis employers need their workforce to be flexible because, as the Coronavirus pandemic and after-shock of economic downturn dissipates, employers may need to re-recruit new people, who all need time to be trained, delaying productivity at a time when you probably need your most experienced workers ready to start work. The downturn impact for many employers could be temporary, lasting several months, for others it could be several years. Employers are advised not to jump to the conclusion of redundancies immediately and to plan ahead.
Making a rationale decision can be intense where it may feel that you have no alternatives but to remove employees however, with a fresh outlook and someone whom does not share the emotional connection, other measures might be right in front of you.

At Lawson-West we have a dedicated team of employment professionals who between us have experience of every type of industry and business. You can trust us to give your business independent and savvy employment advice that's totally right for your business circumstances.
Don't rush to make redundancies when you don't have to.
Don't be pressured by the Government's deadlines, take some clear advice and look for the alternatives carefully.

We are a national provider of expert employment law advice and welcome a free discussion with you regarding your business' circumstances and the advice you may need.
Please contact us on telephone 0116 212 1000 or 01858 445 480, alternatively fill in the free Contact Us form and we will get in touch as soon as possible.
View all