Coronavirus COVID-19 - What Steps Should Employees Take?
19-02-2020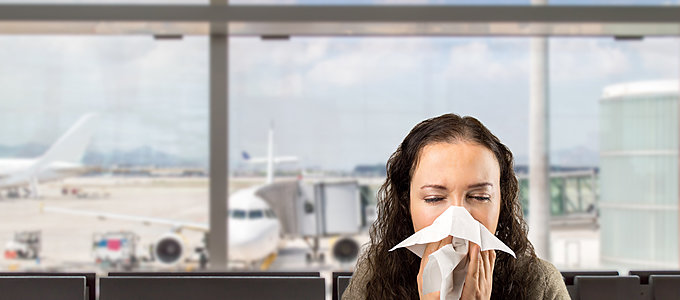 The recommended steps people should take to protect themselves are the same as those to avoid flu and any other similar respiratory infections. You should maintain good hand, respiratory and personal hygiene.

Actions for Individuals


Step 1 - Take Personal Precautionary Measures
Wash your hands often and thoroughly with hot water and soap, preferably with anti-bacterial soap products for about 20 seconds, see examples here

Use tissues to trap germs when you cough or sneeze, or cough and sneeze into your elbow

Bin used tissues as quickly as possible, wash your hands

Avoid touching your face with your hands

Step 2 - Be Aware of the Official Guidance
Read the UK Government's Guidance:
https://www.gov.uk/guidance/wuhan-novel-coronavirus-information-for-the-public
See the WHO webpage below and video if you are concerned about contracting the Coronavirus:
https://www.who.int/emergencies/diseases/novel-coronavirus-2019/advice-for-public

Step 3 - Ask Yourself - Am I At Risk?
Scenario 1: I'm expecting visitors from abroad
I have visitors arriving in the UK from abroad. Do I need to do anything?
For the latest Government travel advice visit the FCO website. Here you can find country specific information.
The FCO now advises British people against all non-essential travel worldwide. The United Kingdom is yet to enforce a lockdown, however colleagues arranging activities in the UK involving visitors from abroad should take a decision on the most appropriate course of action, based on the latest advice on the Government website and bearing in mind the fact that this is an evolving situation and further restrictions may be imposed in future, as outlined above.

Scenario 2: I know someone with Coronavirus
If you have been exposed to them:
Stay indoors and avoid contact with other people as you would with the flu

Call NHS 111 to inform them of your recent contact with them

If you live with the infected person, they should stay at home in self-isolation for a period of seven days and you are required to stay home and self-isolate for a period of 14 days. If symptoms persist after that, they should telephone 111.

Scenario 3: I've travelled to the UK from abroad
What should I do if I have returned from abroad?
If you feel well, you should go about your daily routine as you normally would.
However, if you have travelled from elsewhere in China or other specified areas to the UK (currently China, Thailand, Japan, Republic of Korea, Hong Kong, Taiwan, Singapore, Malaysia or Macau) in the last 14 days and have developed symptoms of cough, fever or shortness of breath, you should immediately:
Stay indoors and avoid contact with other people you travelled with

Call NHS 111 to inform them of your recent travel to the country
If you have been advised to self-isolate after returning from abroad, but you feel well enough to work. What arrangements should you make?
You should inform your line manager of your situation.

If you are able to work remotely you should liaise with your employer about this.

If you are not able to work remotely you might be placed on paid special leave for the period of your self-isolation. Should you become ill during this period you should follow the government and seek NHS guidance and also advise your employer (who will then record your absence as sick leave).

Scenario 4: I'm about to go on holiday
The Foreign & Commonwealth Office (FCO) now advises British people against all non-essential travel worldwide. This advice takes effect immediately and applies initially for a period of 30 days.
The COVID-19 pandemic has led to unprecedented international border closures and other restrictions. All countries may restrict travel without notice. 
If you now need to change or cancel your travel plans, follow these steps:
contact your airline, travel company, cruise line or other transport and accommodation providers

get in touch with your insurance provider

continue to follow the NHS coronavirus guidance
For the latest guidance, please visit:
World Health Organisation - Coronavirus
Foreign & Commonwealth Office - Travel Advice for Coronavirus
(FCO) for travel advice. Specific FCO country information can be found here.
19 February 2020
[updated 23 March 2020]
View all