Being Made Redundant While on Furlough – What Are You Entitled To?
30-07-2020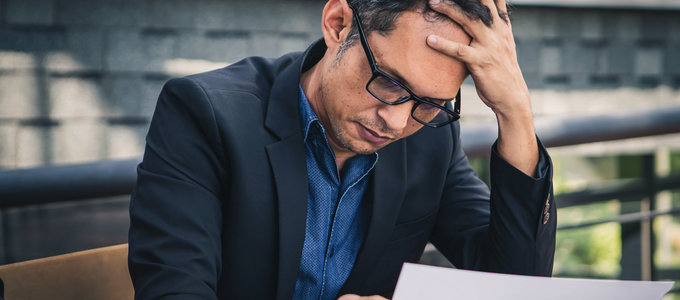 Unfortunately, it is becoming commonplace for businesses to make redundancies as they start becoming aware of the lasting impacts of the pandemic on their workforce and operations. With almost 9 million workers being covered by the government's furlough scheme, officially the Coronavirus Job Retention Scheme, it is inevitable that some employees will be made redundant while they are still on furlough leave.
How to calculate your redundancy payment
All employees, irrespective of whether they are on furlough leave or still working, are entitled to a statutory redundancy payment if they have been employed by their employer for two years or more. The payment comprises of a week's pay (calculated before tax and other deductions but capped at £525) for each full year of service. For any full years of service before the age of 22, the value of the week's pay is halved, and for each full year of service at or after the age of 41, the value of the week's pay is increased by 50%.
The maximum any employee can be awarded, regardless of age or length of service, is £15,750.00.

Redundancy and furloughed employees
Unfortunately, for employees covered by the furlough scheme, the value of their weekly pay might have changed. If you agreed to be furloughed, you might also have agreed to have your pay reduced to 80% of your usual full pay, in line with the government's contribution. Since the value of your weekly pay may have decreased by 20%, the value of your statutory redundancy entitlement may also have decreased by 20%. For example, an employee aged 38 with three years' full service who was paid £500 a week before being furloughed would be entitled to £1,500. That same employee on 80% pay would only be entitled to £1,200.
Fortunately, however, the Government has announced a new law today which states that furloughed workers who are made redundant will be eligible for redundancy pay based on their normal wages, not the wages they receive while furloughed. This is excellent news for those facing redundancy, as it will ensure that they receive their full pay and full entitlement. Redundancies can be incredibly stressful and worrying, so the announcement today will hopefully provide some comfort during these testing times.
Statutory Notice Pay
In addition, this new law will apply to statutory notice pay. All employees are entitled to a notice period, which varies based on how many full years of service they have with the employer. For employees who have been employed for less than two years, they are entitled to 1 week, then another 1 week for each full year from two years up to 11 years, and 12 weeks as a maximum for 12 full years or more. While an employee is in their notice period, they must now receive their full pay and not their reduced pay while furloughed.

Furloughed or not, if you are affected by redundancy, please get in touch to see if Lawson-West Solicitors can help you in your situation.


Joe Weston, Employment Team
Please contact us on telephone 0116 212 1000 or 01858 445 480, alternatively complete the free Contact Us form and we will get in touch as soon as possible.
View all