Coronavirus: Legal News Updates for Employees

EMPLOYMENT LAW UPDATES

We will post regular articles here, soundbites, suggestions, legal news and helpful information for employees that you will find valuable during the COVID-19 outbreak.
You don't have to trawl through all the news websites to make sense of it all, at Lawson-West we are providing a quick summary and snapshot to help employees gather and understand the key employment news items on a regular basis.
Follow the story on Facebook, Twitter and LinkedIn.
Recent Coronavirus COVID-19 Articles:
Whether you are employed or self-employed, if you have any questions or concerns regarding the recent Coronavirus changes affecting your job and you'd like to discuss your employment and changes affecting you, please contact Lawson-West in total confidence. We're here to support you with employment advice at this time and we provide a free initial conversation to help guide you in the right direction.
Please contact one of our employment team members. We're here to support you with employment advice at this time.

You can also complete our online enquiry form.

At Lawson-West, we provide a national employment service.
What our clients say

Sejal Patel, Solicitor, Employment Team
Lawson-West Solicitors, Leicester


In a Constructive Dismissal matter: "Sejal gave clear and concise instructions for me to follow, keeping me in the loop with excellent communication. Well done Sejal ! This has been tough - for me anyway."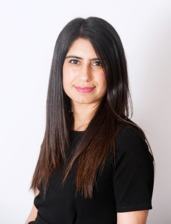 Vaishali Thakerar, Head of Employment, Lawson-West Solicitors, Leicester
"Just a quick email to say thank you to you and your team for all the hard work and effort you guys put in. It was never about the money, it was all about accountability and proving that the decision to dismiss was wrong and unlawful. Today's judgement cements what I originally thought and confirms that it was unlawful to dismiss me."

Sejal Patel, Employment Solicitor, Leicester
"Thank you so much for all your efforts in helping us, Sejal.
Really appreciate it, we shall pass your details onto anyone that many need them now or in the future.
You really go above and beyond. Thank you again."
"There was nothing to improve on. Carrie-Ann was very efficient, she spoke to me in a professional manner, but she also made me feel like a human being. She's calm and collected, she's always there - Ashley (Hunt) and Carrie-Ann (Randall) always respond to emails."
"Everything was exceptional, especially the client care from Carrie-Ann and Ashley."
Sejal Patel is a credit to the company, excellent.
The professionalism, thank you for your help.
I would like to thank Vaishali and Satinder for helping me through what was a difficult period whilst going through the legal process of my case. You are both a credit to your chosen profession and I would like to wish you both well for the future.
Constant communication to keep me informed. Excellent service provided with a caring attitude.
Kind, friendly and very understanding, very good in everything that was required. Great firm of solicitors that give a very good service.
View all