Coronavirus COVID-19 - What Steps Should Employers Take?
19-02-2020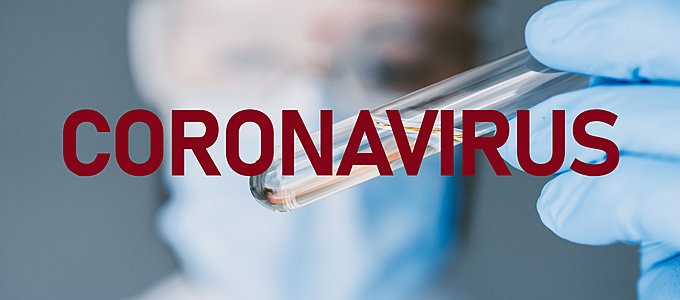 The recommended steps people should take to protect themselves are the same as those to avoid flu and any other similar respiratory infections. You should maintain good hand, respiratory and personal hygiene.

Actions for Employers
The workplace is an environment where germs and viruses can spread between people in an unwitting way.
Issue an internal announcement statement with useful information to help employees to follow the Government guidelines. Add this to your intranet and email it to staff where appropriate.

Opt for anti-bacterial washing-up liquid for kitchens and bathroom soaps, they could provide additional comfort for employees as they did during the SARS Coronavirus outbreak and act as an important visual reminder for people to wash their hands regularly.

Change public area tea towels and hand towels regularly and wash at 60 degrees or provide disposable paper towels.

Ask cleaners to sanitise kitchens and toilets, especially taps, handles, fridge doors, and kettles on a daily basis. Even though the risk of contracting Coronavirus is very rare, this will help to minimise the spread of other germs and viruses at work and is a positive action.
Implications for Employers
Employees who want to cancel their planned holiday to an affected area
The FCO now advises British people againt all non-essential travel worldwide. Therefore if an employee has had to cancel a holiday they might wish to cancel their annual leave and postpone it to a later date in the year, it would be a reasonable employee request and employers should comply.
For specific travel advice visit the FCO website.
Overseas workers travelling abroad
For businesses who rely on workers who travel to foreign countries either occasionally or on a regular basis, the employer and employee should refer to the FCO website for specific country by country advice, found here.


What to do with employees who have been to an 'affected area'
Guidance and advice in relation to this continues to evolve and depending upon where your employee is returning from they are required to self-isolate for 14 days.
You might treat employees who have returned from a high risk 'affected area' cautiously, because you don't want to introduce the virus into the wider workforce. However, you need to be careful. If they show no signs of infection, any action you take to segregate them from the rest of your employees could be construed as either race discrimination or harassment.
If an employee shows symptoms of the virus, they should stay at home in self-imposed isolation for a period of seven days. If symptoms persist after that they should telephone 111. If they are showing symptoms, and not staying at home, then you can suspend employees (on full pay) who return from a high-risk area to ensure a precautionary period of isolation.
If an employee does not show signs of the virus, but has returned from a high-risk country, you may choose to ask them to work from home for a short period of time. If they refuse, you can suspend them for a short period of time (on full pay) to ensure a precautionary period of isolation.

For the latest guidance, please visit:
World Health Organisation - Coronavirus
Foreign & Commonwealth Office - Travel Advice for Coronavirus
(FCO) for travel advice. Specific FCO country information can be found here.
19 February 2020
[updated 23 March 2020]
View all