Coronavirus News: 11 Government Business Support Schemes

What Support Is Available to My Business, and How Do I Access It?


The Government has introduced a number of new business support schemes to help UK businesses to keep afloat during the Coronavirus outbreak. Information that's relevant to you and your business can be difficult to identify from all the different news channels and media announcements.
Lawson-West sets out in this document an easy-to-view quick summary of all the business support schemes and outlines useful information on each one, like eligibility and scheme purpose.
The information is displayed in a useful and downloadable interactive PDF document that you can click through and also find further web links with more detailed information (where this is currently available).
We're here to help make things easier.
Click here to access the document in PDF format
In the document you will find a useful summary of the 11 business support schemes plus explanations that have been updated to incorporate the latest government changes [last updated 3rd April]: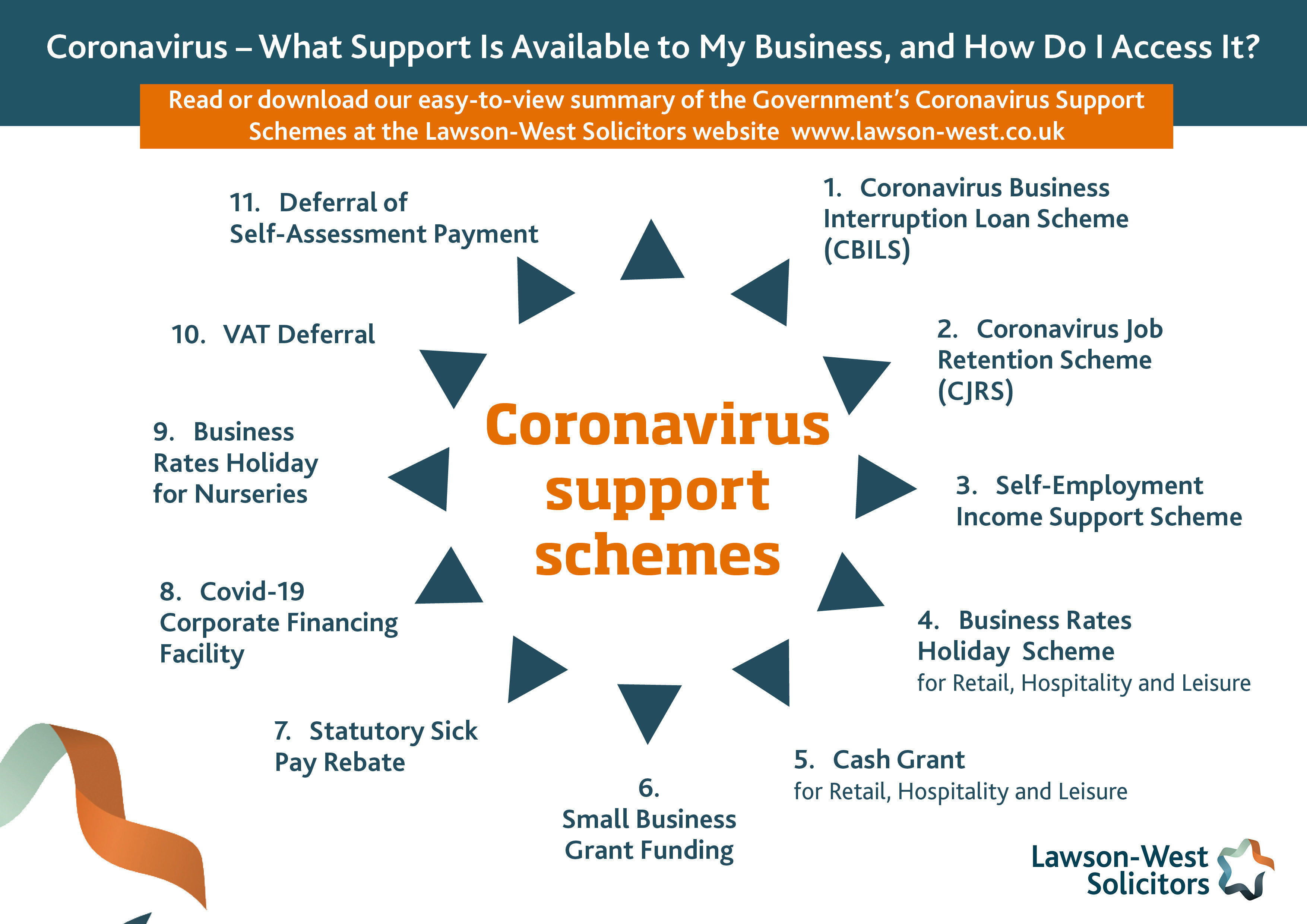 If you would like to contact Lawson-West Solicitors for more help and support during the Coronavirus outbreak, please contact David Heys or Rebecca Beswick in the first instance, or phone 0116 212 1000. We're here to help and it's 'Business as Usual'.