Man Sacked for Bar Visit Whilst Off Sick - Wins Case
10-06-2021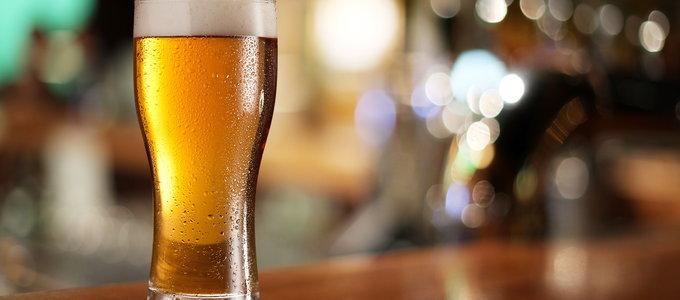 A driver who was dismissed for drinking in a club whilst off sick has won his Employment Tribunal claim.
The Tribunal in Newcastle heard that Mr Kane had worked as a driver for his employer company since 2012. Yesterday, the Tribunal found that a driver who was dismissed after he was seen drinking in a social club whilst off work through sickness has succeeded in his Employment Tribunal case.
Mr Kane suffered with chronic obtrusive pulmonary disease, had been found by the Employment Tribunal not to have broken any of the company's rules. It was held that he had been unfairly dismissed.
Flawed Investigation
The Tribunal found that Mr Kane who had been seen several times drinking and smoking at the club whilst he was off sick was told by his employers that if he was unfit and on antibiotics, he should not have been in the pub. Mr Kane had told his employers that he had only been there for a short period of time and that he saw nothing wrong with this. He was subsequently dismissed for a "breach of trust and dishonesty". The reason Mr Kane had succeeded was because there was nothing in the disciplinary procedure that prohibited an employee from acting in this way.
The Employment Tribunal Judge found that the firm's investigations had flaws and the Judge had found that his disciplinary procedure fell below the standard of a reasonable employer, and on this basis, the Claimant was found to have been unfairly dismissed.
The Tribunal did deduct 25% of Mr Kane's damages on the basis that there was a chance that he would have been dismissed by the Respondent if they had conducted a fair procedure.

Vaishali Thakerar, Director, Head of Employment
Lawson West Solicitors, Leicester
Vaishali Thakerar of Lawson West Solicitors comments:

"This case is a reminder that there are wider issues that employers should address regarding sick leave policies. Many employers have seen the levels of sickness drop during the pandemic.
Employers should be reviewing their existing sick leave policies to ensure that they are up to date. If an employer genuinely feels that the employee is guilty of gross misconduct in that the leave must be unreasonable grounds and an employer must carry out an investigation which is reasonable and establishing all facts, before deciding to dismiss the employee".
If you are an employee and feel that you have been unfairly dismissed or if you are an employer who requires assistance in reviewing your existing policies, or have concerns about the conduct of your employees, then please do not hesitate to contact us.
What is Chronic Obtrusive Pulmonary Disease?
View all