End of Furlough - managing the transition and avoiding redundancies
15-09-2021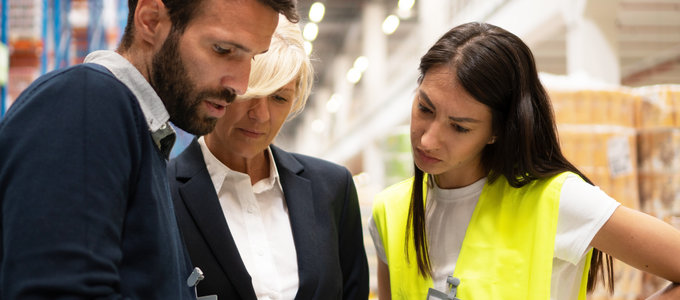 After 18 long months, the end of the Furlough Scheme is only mere weeks away and officially ends on 30 September 2021.
According to Government statistics, approximately half a million people remained on the Furlough Scheme over summer 2021. Whilst the scheme was intended to save jobs during the pandemic, not all employers have been able to fully recover and subsequently, they may not be able to bring back their furloughed employees.
Impact For Employers
So, what does the end of the Furlough Scheme actually mean for an employer?

It means that the Government's financial support for furloughed employees will come to an end.
For claims relating to August and September 2021, the government will pay 60% of wages up to a maximum cap of £1,875 for the hours the employee is on furlough.


Claims for September must be submitted by 14 October 2021 and any amendments must be made by 28 October 2021.
Employers need to decide whether to ask their furloughed workers to return to the workplace or make them redundant. This decision will be based largely on how the business has performed during the pandemic and in recent months.
Status of the Furlough Scheme
At the end of July, 1.6 million people were still on furlough, the lowest level since the start of the pandemic and 340,000 fewer than a month earlier. There is also a trend to have more workers on partial furlough as the scheme starts to fold and pandemic restrictions lift.
Businesses in the travel and hospitality sectors we know have been hit very hard with an estimated 60% of furloughed employees still on the furlough scheme being made up of these sectors of industry. The numbers of people on furlough has been gradually reducing over the past weeks as the economy continues to pick up, but travel and entertainment sector businesses are hanging on to the last possible moment before making a decision about redundancies. However, due to the redundancy process, any business owner considering making redundancies at the beginning of October should have already started the process and communicated with the employees affected.
According to an ABTA** survey, the UK travel industry is set to make in the region of 69% of their staff redundant at the end of furlough which is estimated at 100,000 people (200,000 in total since the beginning of the pandemic), or nearly 20% of the industry.
In Jan 2021, there was still 16% of the UK's workforce on Furlough* across all industries.


Re-Engaging Furloughed Employees into the Workplace

If you are planning to ask your furloughed employees to return to work, then we would strongly suggest you provide them with as much notice as possible and be open and transparent. This will help minimise any surprises later down the line.
The reality for most employers still using the Furlough Scheme is to consider making redundancies. If your business is facing a redundancy situation, you may feel overwhelmed or unsure about the process and we would recommend you speak to an experienced employment solicitor to discuss the best way in which to approach your specific situation. However, we have provided some generic advice below.
Making Redundancies
Before making redundancies, as a minimum you should consider the following:
Whether there is a genuine redundancy situation. The economic climate is picking-up, things might change fast and the case for redundancies could be a short-term view.

Have the correct employees who are likely to be affected by the redundancy been identified?

Establish whether you may need to make over 20 redundancies. If so, a more regulated process is required.

If under 20 redundancies, establish whether there are any roles which undertake the same or similar work.

Is it appropriate to draft a selection criterion to score the at-risk employees? If there are no standalone roles, then this stage is vital.
Have you considered suitable alternative roles or identified people to re-train into different roles where they can adapt their skills, or learn new ones?

Redundancy is a last resort, especially as the UK economy is likely to pick up significantly this autumn. If there is no other way, engage your employees in conversation about the situation and consider offering voluntary redundancies.

Finally, it is important to note that in redundancy situations it is the role and not the person who is being made redundant. Therefore, it is wholly inappropriate and extremely risky to simply select the people you may not be as close to, to be made redundant.
Need Help?
It is wise to get external professional advice. Speak to our experience team of employment law specialists who can help advise you about specific roles, the redundancy process and alternatives that might work in your business. Contact Us here.

Sources include:
*Her Majesty's Revenue and Customs – Coronavirus Job Retention Scheme statistics and Office for National Statistics – Business Insights and Conditions Survey
**ABTA/Telegraph

Business insights and impact on the UK economy - Office for National Statistics (ons.gov.uk)

The beginning of the end • Resolution Foundation
View all