Employment Legislation and Changes in 2022
12-01-2022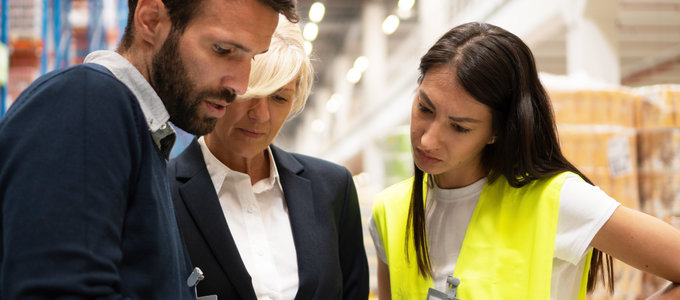 Legislation for 2022
Our employment law team highlights the key dates in the 2022 calendar and forthcoming changes affecting HR, payroll, National Insurance, allowances and bank holidays.


19 January
This month an important Court of Appeal EAT decision is awaited in Angard Staffing Solutions Ltd v Kocur and others. This case involves the rights of agency workers to be eligible to apply for employment vacancies on the same terms as directly recruited employees. The judgment will have implications for businesses who employ agency workers.

26 January
Another Court of Appeal EAT decision is awaited this month in Mercer v Alternative Future Group Ltd. The EAT held that protection from detriment for having participated in strike action should be included in the statutory protection afforded to employees taking part in industrial action or other trade union activities. Currently protection from detriment is not conditional under current law.

1 April – Covid & NHS Vaccinations
Vaccinations are not currently mandatory, except for care home staff, however from 1 April 2022, all staff who work in health and social care settings, including the NHS, are required to be fully vaccinated against Covid-19 to continue working. This is a legal requirement from April. We see several cases at the moment from NHS employees who object to the new requirement.

1 April - Minimum Wage and National Living Wage
Minimum Wage and National Living Wage will increase from 1 April 2022 and the following rates will apply:
From £8.91 to £9.50 for those aged 23 and over
From £8.36 to £9.18 for those aged 21-22
From £6.56 to £6.83 for those aged 18-20
From £4.62 to £4.81 for under 18s
From £4.30 to £4.81 for apprentices who are in their first year or who are under 19
It is likely that the weekly salary cap that is used to calculate rates for statutory redundancy pay and basic awards in employment tribunal claims will increase in April 2022, but this will be announced closer to the time.

3 April – Payment Increase
Statutory maternity, adoption, paternity, shared parental pay and parental bereavement pay will increase to £156.66 per month from 3 April 2022
3 April – Statutory Sick Pay
The rate of Statutory Sick Pay will increase to £99.35 per week.

5 April – Gender Pay Gap
The date that Gender Pay Gap figures are to be published by private and voluntary sector organisations meeting the required threshold. Employers with 250 or more employees have, since 2017, been obligated to publish an annual report containing their gender pay gap data. For public sector employers, the revised deadline is 30 March 2022 with a snapshot date of 31 March 2021; and for private sector employers and voluntary organisations, the revised deadline is 4 April 2022 with a snapshot date of 5 April 2021.

6 April – Statutory Redundancy Pay
New limits on statutory redundancy pay will come into force.
6 April – Statutory Sick Pay
The rate of statutory sick pay will increase from £96.35 per week to £99.35 per week from 6 April 2022.

6 April – National Insurance Increases
From 6 April 2022, National Insurance contributions will increase by 1.25%. This extra tax will be spent on the NHS and social care in the UK. National Insurance rates have remained at 12% since 2011, and as of April 2022, when the new rates come into play, this will be the biggest hike in National Insurance contributions for 'upper band' workers since 1975, when flat rates were phased out. Typical annual payments are:


| | | | |
| --- | --- | --- | --- |
| Salary | NI Paid Now | NI Paid After Increase | NI Tax Increase |
| £10,000 | £52 | £57 with 1.25% increase | £5 extra tax each year |
| £20,000 | £1,252 | £1,382 with 1.25% increase | £130 extra tax each year |
| £30,000 | £2,452 | £2,707 with 1.25% increase | £255 extra tax each year |
| £40,000 | £3,652 | £4,032 with 1.25% increase | £380 extra tax each year |
| £50,000 | £4,852 | £5,357 with 1.25% increase | £505 extra tax each year |

6 April – Immigration and Work Permits
From this date, right-to-work checks for those with a biometric residence card, biometric residence permit, or frontier worker permit need to be completed online. In addition, the existing temporary right-to-work checks which allow for checks to be conducted using video and scanned photos rather than face-to-face, will come to an end.

3 June – Queen's Platinum Jubilee
In June there is an additional bank holiday to celebrate The Queen's Platinum Jubilee. It will combine with the (moved to Thursday) spring bank holiday to create a four-day weekend.
Thursday 2 June (spring bank holiday)
Friday 3 June (Platinum Jubilee bank holiday)
Consideration should be given as to whether this day's holiday will be taken out of an employee's annual holiday allowance or whether employees are contractually entitled to take this extra day off.

17 June - Disability
The Government's response to its consultation on disability workforce reporting (closing in March) is due.
View all