Coronavirus: Legal News Updates for Employers

EMPLOYMENT LAW UPDATE
We will post regular articles here, soundbites, suggestions, legal news and helpful information for employers that you will find valuable during the COVID-19 outbreak.
You don't have to trawl through all the news websites so make sense of it all, at Lawson-West we provide a quick summary and snapshot to help you follow the key employment news items and their implications on a regular basis.
Follow the story on Facebook, Twitter and LinkedIn.
New! Take Part in our Coronavirus Employer survey "Coronavirus Business Impact Survey"- seeking the views of business owners, directors and senior management and your experiences of how coronavirus has affected your business and workplace [survey open 19 Oct to 12 Nov, anonymous entries accepted]:
read more here
Recent Articles: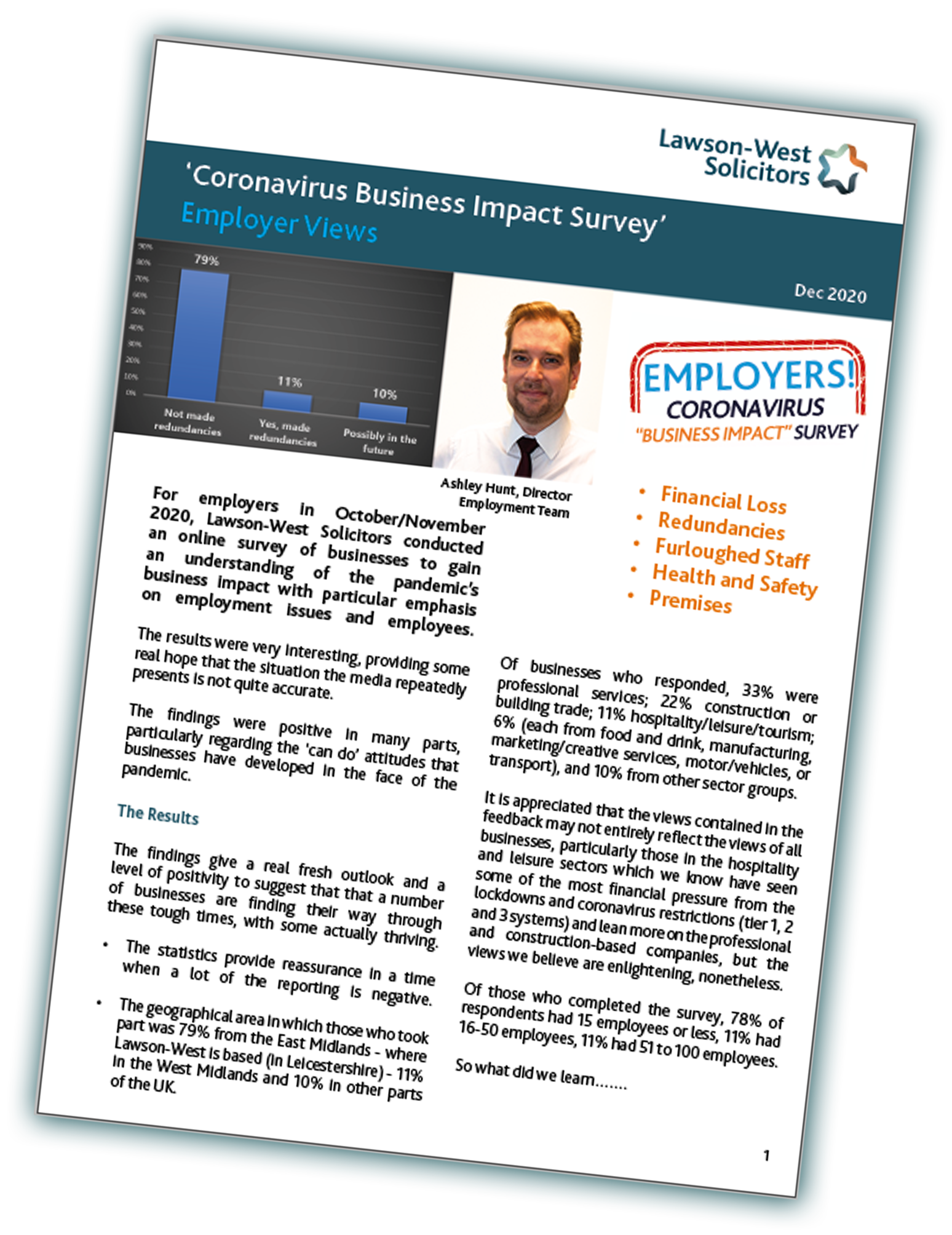 Whether you are employed or self-employed, if you have any questions or concerns regarding the recent Coronavirus changes affecting your job and you'd like to discuss your employment and changes affecting you, please contact Lawson-West in total confidence. We're here to support you with employment advice at this time and we provide a free initial conversation to help guide you in the right direction.
Please contact one of our employment team members. We're here to support you with employment advice at this time.

You can also complete our online enquiry form.

At Lawson-West, we provide a national employment service.
What our clients say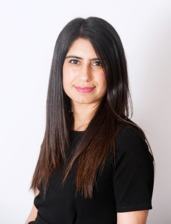 Vaishali Thakerar, Head of Employment, Lawson-West Solicitors, Leicester
The service stood-out because "There was excellent contact throughout", "Nothing could have been improved upon" and "I will use you again. Thank you".
The level of professional courtesy is outstanding. The solicitor and every single member of your team are amazing.