Rebecca Beswick Qualifies as a Solicitor
08-09-2017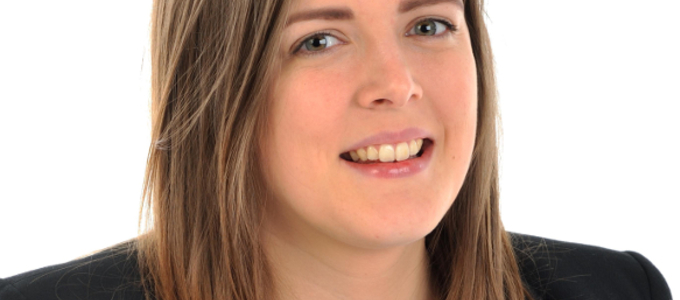 Our trainee Commercial Solicitor, Rebecca Beswick (Becki) qualified on September 1st. She studied Law and Criminology at the University of Sheffield, graduating in 2011 with an honours degree, before enrolling onto the LPC course at De Montfort University.
Becki joined Lawson-West in April 2015 as a paralegal and was soon offered a training contract. For her, job satisfaction comes from helping people; customer service is her top priority and she always seeks out the positives within any situation. She comments: "I am fortunate enough to help people fulfil their dreams, whether it's starting a new business or selling one they have had for years. I love being able to make the good news calls and tell people that they have successfully bought a business."
Lawson-West Managing Director, David Heys, comments: "Becki first joined us in a temporary admin role but her talent was clear even then. We are delighted to be sharing Becki's success with her. She is an outstanding Solicitor and is an absolute credit to Lawson-West and our commercial department. She has a work ethic that is second to none and we look forward to continuing to support Becki during her professional career."
To celebrate her qualification, Becki and her mum took part in a 26 mile charity trek for the Alzheimer's Society which she completed in 9 hours, raising over £1000.
The areas of the law in which Becki excels include: commercial property, landlord and tenant agreements, business sales and purchases. Her contact details are rbeswick@lawson-west.co.uk / 0116 212 1021.
View all